Author Archive
Chris Riotta
Staff Writer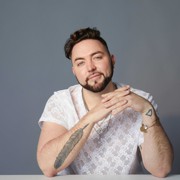 Chris Riotta is a staff writer at FCW covering government procurement and technology policy. Chris joined FCW after covering U.S. politics for three years at The Independent. He earned his master's degree from the Columbia University Graduate School of Journalism, where he served as 2021 class president.
Business
Many contracting offices are short-staffed, even though nearly 80% of the IC's budget goes to contractors.
Policy
The Office of Management and Budget responds to a congressional push to ban the popular Chinese social-networking app from government devices.
Policy
Contracting officers will prioritize goals for small- and disadvantaged-business contracting over BIC objectives "if achievement of both goals is not possible."
---
Threats
The Cybersecurity and Infrastructure Security Agency is supposed to give more than 300 agencies and firms the info they need to fix vulnerabilities. That hasn't always happened, the DHS inspector general found.
Threats
The 700-plus pages of classified material included documents relating to special access programs – some of the nation's most closely held secrets.
Defense Systems
A new report says military leaders don't have enough information to make crucial decisions about ongoing efforts to develop alternatives to the Global Positioning System.
Policy
From establishing the National Digital Reserve Corps to setting term limits at CISA, here's what you need to know about the tech and cyber amendments currently featured in the House version of the FY2023 NDAA.
Threats
Federal agencies tasked with critical infrastructure risk management aren't measuring improvements made by the adoption of new guidelines, according to a watchdog report.
Defense Systems
The Cybersecurity and Infrastructure Security Agency released an emergency directive on Friday ordering all federal agencies to take immediate action against a critical security flaw with potential long-term consequences for public and private infrastructure.
Defense Systems
The Cybersecurity and Infrastructure Security Agency wants to beef up federal civilian email security with CISA-provisioned threat hunting and incident response efforts, according to a request for information published last week.
Defense Systems
Information on the majority of ransomware attacks targeting American companies and civilian agencies remains unreported to the Department of Homeland Security, a top cyber official told lawmakers.
Defense Systems
A top FBI cyber official told lawmakers on Tuesday that the bureau could face significant challenges addressing cyberattacks and ransomware incidents if it was not included in breach disclosure requirements being considered in legislation.
Defense Systems
A new binding operational directive puts federal civilian agencies on a six-month clock to remediate known vulnerabilities.
Defense Systems
Despite increasing competition among the public and private sectors in hiring top cyber talent, CISA Director Jen Easterly said she has high hopes for a new personnel management system which reduces friction in hiring and offers new career paths.
Defense Systems
New COVID-19 guidance directs federal contractors and subcontractors to make sure their employees are vaccinated — the latest in a series of new vaccine requirements the White House has been rolling out in recent weeks.
Defense Systems
The newly installed National Cyber Director offered his take on the roles and responsibilities of his office, the Cybersecurity and Infrastructure Security Agency, the National Security Council and agency IT and security operations in responding to federal cyber incidents.
Defense Systems
Newly released strategy and technical guidance documents covering zero trust and cloud security are open for comment as part of a federal push to improve federal government cybersecurity.
Defense Systems
The State Department wants to go all in on the cloud, starting with a new multiplatform toolset to add flexibility and innovation to IT services.
Defense Systems
The Joint Cyber Defense Collaborative aims to help the U.S. defend against threats to critical infrastructure through information-sharing and defense operations planning.
Defense Systems
The White House is still considering whether to support the Cyberspace Solarium Commission's recommendation to establish a Bureau of Cyber Statistics, National Cyber Director Chris Inglis said on Monday, while stressing the urgent need for the federal government to begin assessing and publishing data on cybersecurity incidents.