Author Archive
Christopher Meissner
Senior Associate at Avascent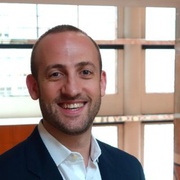 Christopher Meissner is a Senior Associate at Avascent, where he advises clients on developing and achieving growth strategies in aerospace, defense, national security, information technology and security markets.
Ideas
Drones and robots get the headlines, but autonomous cyber weapons will be key to future warfare.
Christopher Meissner and Linton Wells
Ideas
Hint: it's not about how many zeroes are on the first checks.
August Cole and Christopher Meissner