Author Archive
Ivana Stradner
Jeane Kirkpatrick Visiting Research Fellow, AEI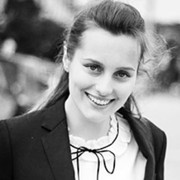 Ideas
A post-Cold War fixation on hard power has sapped us of the 21st century's most potent force.
Ideas
It doesn't mention "cyber"—and that tells us a few things.
David Shedd and Ivana Stradner
Ideas
We're scholars, but amateurs, and we found it alarming how quickly we imagined a personalized misinformation campaign with actual publicly available data.
Ivana Stradner and Pulkit Agrawal