Author Archive
Jack Corrigan
Staff Correspondent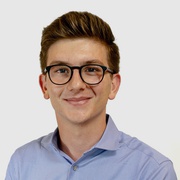 Science & Tech
A draft directive would require civilian agencies to find and fix network vulnerabilities spotted by public security researchers.
Science & Tech
Their review, which included locations operated by the National Nuclear Security Administration, revealed multiple cybersecurity weaknesses recurring year after year.
Science & Tech
The rotating cast of officials in top tech and cyber jobs could hinder the department's ability to develop and execute a consistent digital strategy.
---
Science & Tech
The Cyberspace Solarium Commission aims to have policy recommendations ready to plug into the next defense authorization bill, Co-Chairman Rep. Mike Gallagher said.
Science & Tech
Adversaries are starting to exploit the paralysis caused when "You have all these people who have slightly conflicting guidance and opinions."
Science & Tech
Quantum computers could crack the codes that secure the world's digital information but racing to a solution could create more threats.
Science & Tech
In the U.S., an industry nonprofit found that two of every five cybersecurity jobs is going unfilled.
Science & Tech
Agency leaders green-lit the purchases in July despite warnings from DHS and outside experts that Beijing might collect data from the drones.
Science & Tech
The service has pledged to spend $750,000 to examine futuristic materials and technologies collected or studied by a group run by Blink-182's frontman.
Science & Tech
The project will evaluate the next-gen networks' usefulness for augmented and virtual reality, smart warehouses, and spectrum-sharing. 
Threats
U.S. and British authorities said the Turla group is piggy-backing off the work of Iranian rivals to advance its own agenda.
Science & Tech
The Enterprise Identity Service would let Pentagon officials oversee the access credentials and online activity of every user who touches its networks.
Science & Tech
The newly renamed Defense Counterintelligence and Security Agency now handles 95% of the government's background investigations.
Science & Tech
The Defense Innovation Unit is seeking commercial tools to glean insights from global news outlets, social media platforms, and other publicly available resources.
Science & Tech
Inspector general finds poor oversight and shoddy data management in the department's Science and Technology Directorate.
Science & Tech
Despite intelligence community warnings, the Senate majority leader had long opposed more funding to ward off foreign interference in the 2020 election.
Science & Tech
Face recognition alone isn't good enough, so a new IARPA program is looking to combine multiple biometric indicators to get good matches.
Science & Tech
The giant effort starts by trying to standardize data across the Defense Department's sprawling IT ecosystem.
Science & Tech
The department is looking for penetration testers, red teams, and cyber training to protect its startup incubator from online attacks.
Science & Tech
DARPA is exploring ways to harness chemical reactions, biological processes and other natural phenomena to build a more efficient computer.