Author Archive
James Acton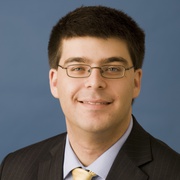 James M. Acton is a senior associate in the Nuclear Policy Program at the Carnegie Endowment for International Peace in Washington.
Ideas
Blowing up some satellites causes problems. Blowing up these could cause nuclear war.
James Acton and Thomas MacDonald
Ideas
Former Trump officials complain that the new president doesn't want what they failed to achieve.
James Acton and Steven Pifer
Ideas
The Pentagon has a bit more explaining to do before the U.S. keeps developing its latest super-fast weapon. By James M. Acton