Author Archive
James Joyner
Professor, Marine Corps University's Command and Staff College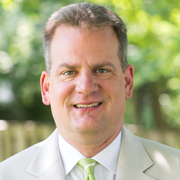 Ideas
Our leaders have a duty to stand up for those in their charge. But how they say it is just as important as what they say.
Ideas
It's hard to vote against a popular general. That's one reason why lawmakers barred the appointment of recently retired officers as defense secretary.
Ideas
I'm rooting for Flournoy, but she's not the only one who would do well.
---
Ideas
The case of one superstar colonel doesn't prove anything about the Marines. But the larger pattern is worrisome. 
Ideas
The short answer: not the Joint Chiefs chairman. The longer answer is more interesting.
Ideas
Recent statements by uniformed leaders are anodyne expressions about U.S. law. Those by retired four-stars are more problematic.
Ideas
Appeals to patriotism won't move America's tech industry. Other approaches might work better.
James Joyner and Matthew Bernius
Ideas
It can be frustrating when generals and admirals appear to skate on misconduct charges, but lawmakers should be wary of trying to "fix it."
James Joyner and Butch Bracknell
Ideas
The Defense Department needs to downsize and streamline, but President Obama's sassy spending request only will make it harder to achieve some good. By James Joyner
Business
The Army's new policies on tattoos and other physical appearance standards is part of a peacetime crackdown that usually lasts until the next war. By James Joyner
Business
Too many servicemembers are violating ethics by making their opinions publically known. By James Joyner
James Joyner

, The Atlantic
Policy
Sen. John McCain wants answer from the chairman of the Joint Chiefs of Staff on Syria. But surely he knows Gen. Martin Dempsey isn't going to answer them. By James Joyner