Author Archive
Jane Harman
Jane Harman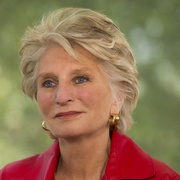 Harman is president and CEO of the nonpartisan Wilson Center. A Democrat, she served nine terms in Congress and was ranking member of the House Intelligence Committee. The views expressed here are her own.
Ideas
We need independent, scrupulously apolitical intelligence analysis in the White House that can compete with our worst instincts.
Ideas
New polling reveals Trump's disparagement of U.S. allies remains a bridge too far for most Americans — and it should remain so.
Ivo H. Daalder and Jane Harman
Ideas
Presidential candidates should refrain from uninformed and baseless claims that only undermine intelligence professionals.