Author Archive
John Conger
Director Emeritus, Center for Climate and Security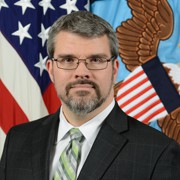 John Conger is a Senior Advisor to the Council on Strategic Risks (CSR) and Director Emeritus of CSR's Center for Climate and Security. He is the former U.S. Principal Deputy Under Secretary of Defense (Comptroller) and former Acting Assistant Secretary of Defense (Energy, Installations and Environment).
Ideas
As weather grows harsher, hardening bases and gear is investment in capability.
Ideas
One flood-control project took a decade to complete. Lawmakers and feds can't wait any longer to get the vast bulk of climate-mitigation work going.
Ideas
The new plan has considerably more specificity, requirements, objectives, and metrics than we had in 2014.
---
Ideas
Hint: that's not the right question.
Ideas
It'd be less about what we spend and more about how we spend the money we already have.
Ideas
Congress needs to fund its Defense Community Infrastructure Program, and the military needs to think beyond its gates.
Ideas
Lawmakers have prioritized tax cuts, and now there's just one way left for the defense budget to recover.
Ideas
If the administration's version of defense reform is to succeed, it must focus on a few key principles.
Ideas
As the Trump administration reviews climate and energy policies, they should do it with a key goal in mind.