Author Archive
John R. Deni
research professor, U.S. Army War College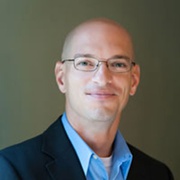 Ideas
U.S. hopes that Europe can take care of itself appear to be farfetched.
Ideas
The time to institutionalize a muscular and ready front line force posture is now.
John R. Deni and Christopher Skaluba
Ideas
An assessment of alliance planning for 2014-18 shows what actually gets members to boost collective defense.
---
Ideas
The administration would do well to promote the U.S. government's real work being done in Asia beyond ceremonies. By John R. Deni
Ideas
NATO should leverage the crisis in European security created by Moscow to accomplish these four objectives. By John R. Deni
Ideas
If Washington wants to change Putin's mind about Ukraine, start targeting Russia's oil, money and leadership – and stop drawing down U.S. troops in Europe. By John R. Deni
Ideas
Washington should embrace Palestinian President Mahmoud Abbas' proposal for American-led NATO peacekeepers. By John Deni