Author Archive
Joseph Marks
Senior Correspondent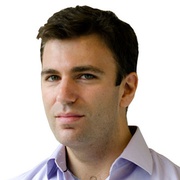 Joseph Marks covers cybersecurity for Nextgov. He previously covered cybersecurity for Politico, intellectual property for Bloomberg BNA and federal litigation for Law360. He covered government technology for Nextgov during an earlier stint at the publication and began his career at Midwestern newspapers covering everything under the sun. He holds a bachelor's degree in English from the University of Wisconsin in Madison and a master's in international affairs from Georgetown University.
Policy
The memorandum of understanding comes after the Defense Department prepared to help the Homeland Security Department repel Election Day cyberattacks.
Science & Tech
Over 100 people gathered off the tip of Long Island this month to roleplay a cyberattack that takes out the U.S. electric grid for weeks on end.
Threats
Last week, Trump said the opposite.
---
Threats
The report from DEF CON's Voting Village found one bug that alone could flip the Electoral College. Another has gone unfixed for 11 years.
Threats
That muscular response strategy may sow confusion and risk escalation, a cyber law scholar says.
Business
Booz Allen will protect six agencies in its largest-ever government job.
Threats
It's also becoming rarer that an intelligence agency refuses to release a threat indicator entirely, a DHS official said.
Science & Tech
The vice president delivered a fiery campaign-style cybersecurity speech at a Homeland Security cyber conference Tuesday. Here's an explainer.
Policy
The center will free up NCCIC to work on cyber threat sharing and incident response, officials say.
Science & Tech
The Defense Department's considering a cloud extension of its Acropolis system, which it describes as "where we fight" in cyberspace.
Science & Tech
Fixing hardware and software vulnerabilities requires global information sharing—and that includes U.S. cyber adversaries.
Science & Tech
The proposed software would help defense officials make classification decisions and automatically enforce them.
Ideas
They also worry we're going the wrong way on integrating government cyber operations.
Ideas
Rather than banning software from China or Russia, the U.S. government should focus on reducing the danger any particular app can pose.
Ideas
A 2016 law intended to bolster collective cyber defense isn't attracting private-sector participants.
Threats
Only 15 percent of cyber researchers think the U.S. can defend against a critical infrastructure cyberattack, according to a survey.
Ideas
So far, 20 of 23 major agencies are plugged into the dashboard. The last three should be on by the end of July.
Policy
State election officials are mostly using new election security money to shore up the basics.
Policy
The bill would require companies to disclose if they'd shared source code with foreign governments.
Science & Tech
The plan grew out of efforts to modernize the Defense Department's ID cards.