Author Archive
Kirsten Errick
Staff Reporter, Nextgov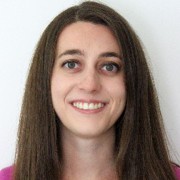 Policy
The 2023-27 strategy aims to improve identification, recruitment, development, and retention of civilians in IT and related jobs.
Threats
The Pentagon says it has no data to suggest unidentified anomalous phenomena come from outer space.
Policy
The $1.7 trillion bill introduced on Tuesday aims to spur investment in cyber defense, space, and other cutting-edge tech.
Edward Graham and Kirsten Errick
---
Policy
The Pentagon's first department-wide policy for official accounts also requires reporting fake accounts.
Threats
House committee chairs ask intel-community chief how badly national security could be hurt by the information in the recovered documents.