Author Archive
Leon E. Panetta
Former Secretary of Defense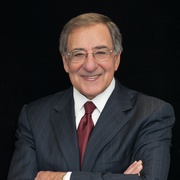 Leon E. Panetta is chairman of the Panetta Institute for Public Policy. He was the 23rd U.S. secretary of defense from 2011 to 2013, and CIA director from 2009 to 2011.
Ideas
As we look back on the Osama bin Laden raid of a decade ago, three lessons stand out.
Leon E. Panetta and Jeremy Bash
Ideas
Four former U.S. defense secretaries issue a warning about China and a wake-up call to Americans on artificial intelligence.
William Cohen, Leon E. Panetta, Chuck Hagel and Ash Carter
Ideas
The Defense Department must make choices, but we cannot become complacent about the fight against terrorism.