Author Archive
M. Ashraf Haidari
Afghanistan Ambassador to Sri Lanka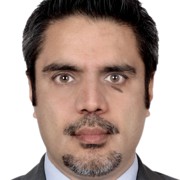 M. Ashraf Haidari is Afghanistan's ambassador to Sri Lanka. He headed the Afghan delegation in the Eleven-Party and Six-Party M. Ashraf Haidari is the ambassador of Afghanistan to Sri Lanka. He recently served as the director-general of the South Asia Cooperative Environment Program, or SACEP. In the 1990s, he was a humanitarian aid worker at the UN World Food Program and the UN High Commissioner for Refugees in Afghanistan, Central Asia, and Switzerland. He is a visiting senior fellow at the Institute of National Security Studies Sri Lanka; Observer Research Foundation in Delhi; and Afghan Institute of Strategic Studies in Kabul.
Ideas
Taliban leaders have condemned Afghanistan to a perpetual humanitarian crisis with global consequences. Here's what must be done.
Ideas
Inconsistent global powers, foreign politics, and indifference to Pakistan's Taliban sponsorship continue to frustrate Afghans and spoil peace efforts.