Author Archive
Marcus Weisgerber
Global Business Editor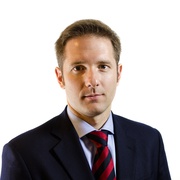 Marcus Weisgerber is the global business editor for Defense One, where he writes about the intersection of business and national security. He has been covering defense and national security issues for more than a decade, previously as Pentagon correspondent for Defense News and chief editor of Inside the Air Force. He has reported from Afghanistan, the Middle East, Europe, and Asia, and often travels with the defense secretary and other senior military officials.
Exclusive
Science & Tech
Pentagon meeting set for next week in race to outpace China and Russia.
Patrick Tucker and Marcus Weisgerber
Business
Regulators say the deal would harm Lockheed's rivals.
---
Threats
Latest deliveries to arrive today as DOD searches its inventory for more to send.
Marcus Weisgerber and Tara Copp
Threats
Today's unhardened, undispersed hangars are easy targets for a new generation of Chinese weapons, Frank Kendall said.
Threats
Watchdog warned that without help, the Afghan Air Force would collapse.
Policy
In Wednesday testimony to lawmakers, service leaders decry what would be a record-breaking continuing resolution.
Marcus Weisgerber and Tara Copp
Science & Tech
It's the same technology already being used on uncrewed vessels.
Policy
Space professionals worry the National Space Council is ceding its defense portfolio.
Marcus Weisgerber and Jacqueline Feldscher
Business
The Space Force's $32M contract seems to be the kind of award the Pentagon has recently extolled.
Business
It's the second win this year for the F-35 in a European fighter competition.
Science & Tech
The Mojave, marketed for special forces, doesn't need a traditional runway to launch.
Business
Ten months into the Biden administration, predictions of flat budgets are evaporating amid inflation and Congress delays.
Policy
The defense secretary also pushed for deeper ties between the Pentagon and technology firms.
Marcus Weisgerber and Tara Copp