Author Archive
Mark R. Jacobson
Amherst College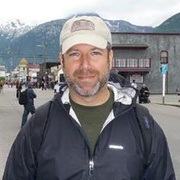 Mark R. Jacobson is the John J. McCloy '16 Professor of History at Amherst College and a senior policy advisor at Kasowitz Benson Torres LLC. He previously held appointments at the Department of Defense and on the staff of the U.S. Senate Committee on Armed Services. His views are his own and do not reflect those of any of his current or former employers.
Ideas
This is not something we hoped to see from national security leaders and a president we admire so much.
Mark R. Jacobson and Annie Pforzheimer
Ideas
From sloppy work to blown deadlines to deadly failures, the company has lost its way. It needs tough love — in the form of Congressional investigations.
Ideas
Our soldiers should walk through gates that honor those who fought for the United States, not against it.
---
Ideas
NATO has to acknowledge that the world has changed since 1949 and it's time to act differently. By Marc Jacobson
Mark R. Jacobson

, Council on Foreign Relations