Author Archive
Matt Spence
Professor, Arizona State University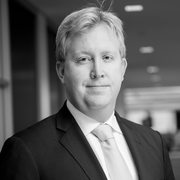 Matt Spence served as Deputy Assistant Secretary of Defense for Middle East policy from 2012 to 2015, and on Secretary Ash Carter's confirmation and transition team in 2015. He is professor of practice at Arizona State University and Managing Director and Head of Venture Capital Banking at Barclays.
Ideas
The former defense secretary leaves behind a much stronger Pentagon-Silicon Valley relationship.
Ideas
Despite what you may hear this week, the U.S. and Israel are far closer than many realize, says Obama's former Middle East policy chief at the Pentagon.