Author Archive
Mila Jasper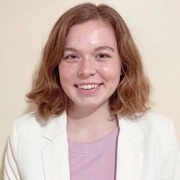 Policy
The National Security Commission on Artificial Intelligence suggests a CTO for the intelligence community; a White House AI council, like the National Space Council; and more.
Science & Tech
The demonstration would show how the service's DevSecOps initiative can deliver updates to warfighters in real time.
Science & Tech
The Air Force Research Lab is looking for white papers outlining new technologies and methodologies for signal processing.
---
Threats
Vendors will get additional time to comply, but the department is not seeking mass extensions, Acquisition Chief Ellen Lord told reporters.
Science & Tech
The National Security Agency released a set of guidelines outlining how the federal workforce and the general public can mitigate risks associated with personal location data.
Threats
Reliance on foreign suppliers in the defense industrial base rose—notably in packaged software and IT services—even as calls for reshoring increase, according to a new report.
Science & Tech
The workforce's response to the pandemic is reshaping ideas about the "new normal" work setup, two Defense Department officials said.