Author Archive
Mila Jasper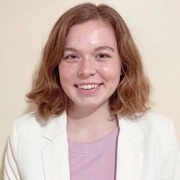 Policy
The executive order encourages federal agencies to divest from unmanned aerial systems manufactured by China, Russia and Iran.
Science & Tech
Defense officials say lack of talent is slowing the adoption of cybersecurity best practices.
Science & Tech
The modeling and simulation tools that train troops and forces should also "revolutionize" design, acquisition, sustainment and test.
---
Policy
A proposed rule would allow the program to expand beyond pilot sites and collect more data from more people.
Science & Tech
The algorithm is part of an effort to eventually establish a machine-brain interface.
Policy
The Pentagon's acquisition chief said DOD will also release guidance on securing the microelectronics supply chain.
Science & Tech
The Joint Artificial Intelligence Center will begin rolling out its Joint Common Foundation next year, its new director says.
Policy
The National Security Commission on Artificial Intelligence suggests a CTO for the intelligence community; a White House AI council, like the National Space Council; and more.
Science & Tech
The demonstration would show how the service's DevSecOps initiative can deliver updates to warfighters in real time.
Science & Tech
The Air Force Research Lab is looking for white papers outlining new technologies and methodologies for signal processing.
Threats
Vendors will get additional time to comply, but the department is not seeking mass extensions, Acquisition Chief Ellen Lord told reporters.
Science & Tech
The National Security Agency released a set of guidelines outlining how the federal workforce and the general public can mitigate risks associated with personal location data.
Threats
Reliance on foreign suppliers in the defense industrial base rose—notably in packaged software and IT services—even as calls for reshoring increase, according to a new report.
Science & Tech
The workforce's response to the pandemic is reshaping ideas about the "new normal" work setup, two Defense Department officials said.