Author Archive
Moisés Naim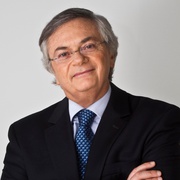 Moisés Naím is a contributing editor at The Atlantic, a senior associate in the International Economics Program at the Carnegie Endowment for International Peace, and the chief international columnist for El Pais and La Repubblica, Spain's and Italy's largest dailies. He is author of more than 10 books, including, most recently, The End of Power.
Science & Tech
Free countries must band together to fight off authoritarian states that can be more institutionally flexible, opaque, unaccountable, and corrupt.
Moisés Naim

, The Atlantic
Policy
As Latin American leaders gather in Panama, Venezuela is blaming all its problems on the United States.
Moisés Naim

, The Atlantic
Threats
From Russia to your local gas station, the consequences of low fuel prices are clear. But the second and third order effects are only beginning to become apparent.
Moisés Naim

, The Atlantic
---
Policy
It comes down to two words: biology and technology. By Moises Naim
Moisés Naim

, The Atlantic
Threats
Most critics assume that the U.S. government and military have more power, skills and knowledge than what recent experience has repeatedly demonstrated. By Moisés Naím
Moisés Naim

, The Atlantic
Threats
Governments disguising soldiers as civilians and recruiting civilian insurgents are old practices. But in the 21st century, they've acquired unprecedented potential as tools of war. By Moisés Naím
Moisés Naim

, The Atlantic
Policy
German Chancellor Angela Merkel is upset over U.S. spying, but where's the outrage over a recent prank using a drone? By Moisés Naim
Moisés Naim

, The Atlantic
Threats
From bird flu to nuclear war, no part of the world has as much potential start global crises. By Moisés Naim
Moisés Naim

, The Atlantic