Author Archive
Nathan Freier
Associate Professor, Army War College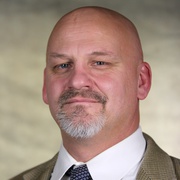 Nathan Freier is Associate Professor of National Security Studies and researcher at the U.S. Army War College. He is a co-director of a multi-year research effort on INDOPACOM theater design. Nate is a contributing author of the forthcoming Army War College report "An Army Transformed—INDOPACOM Hypercompetition and U.S. Army Theater Design" and a co-author of the recent Parameters, Summer Edition article Geo-Strategic Net Assessment: INDOPACOM Through 2030.
Ideas
A truly joint approach is needed, and the Army has several particular roles to play.
Nathan Freier, John Schaus, Al Lord, Alison Goldsmith and Col. Elizabeth Martin
Ideas
Joint success in the world's largest theater requires the service to accept supporting roles, an Army War College study finds.
John Schaus, Nathan Freier, Michael Cable and Dana Tucker
Ideas
So far, the U.S. has mustered no response to China's and Russia's widening assault on America's global stature.
Nathan Freier and Jonathan Dagle
---
Ideas
Three years of Army War College research have revealed the surprising contours of post-primacy security — and the single animating principle that must guide U.S. strategy.
Ideas
DOD needs to change how the defense enterprise describes, identifies, and assesses risk in an age of persistent disruption.
Ideas
If the U.S.-led status quo is not be to further eroded, the White House and Pentagon must jumpstart efforts to recognize and counter hybrid techniques.
Nathan Freier, Christopher Compton and Tobin Magsig
Ideas
Iraq was 'the wrong war, in the wrong place, at the wrong time' and its costs are having a devastating effect on defense policy and national security decision making. By Nathan Freier