Author Archive
Rebeccah L. Heinrichs
Senior fellow, Hudson Institute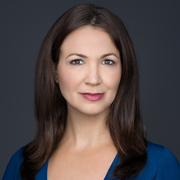 Ideas
The new president will be pressed to choose between short- and long-term improvements. The rise in threats mean he must pursue both.
Ideas
The U.S. has waited too long to mimic Chinese intermediate-range weapons.
Rebeccah L. Heinrichs and Tim Morrison
Ideas
Critics warn about sky-high price tags while blocking efforts to divine the actual cost.
Henry "Trey" Obering III and Rebeccah L. Heinrichs
---
Ideas
How is North Korea improving its ICBMs so quickly? It's not afraid of a test failure — or six.
Ideas
The Patriot has proven itself with dozens of successful intercepts. Moreover, it's just one part of a solid anti-missile defense strategy.