Author Archive
Rep. Ken Calvert
R-California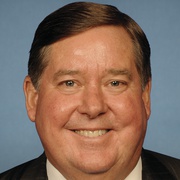 Ideas
The ranking member of the House's Defense Appropriations panel lays out how it would hurt to start fiscal 2021 with a continuing resolution.
Ideas
That's why I'm proposing a law to give promising small firms an advocate inside the Defense Department.
Ideas
The military has poured billions of dollars into the Small Business Innovation Research program — yet resists putting its fruits to use.
---
Ideas
Failing to cut the civilian workforce will just end up hurting the military in the end. By Rep. Ken Calvert