Author Archive
Stephen Hadley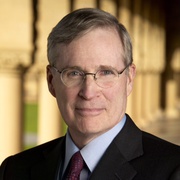 Stephen Hadley is a principal of Rice, Hadley, Gates & Manuel LLC, an international strategic consulting firm, and former national security adviser to George W. Bush. He is a member of the Franklin Project Leadership Council.
Ideas
The authors—longtime senior U.S. and German national-security figures—describe how they concluded that alliance membership is a necessary step.
Stephen Hadley and Christoph Heusgen
Ideas
Building a next generation of American foreign policy and national security leaders requires new options for national service.