Author Archive
Susan Miller
Deputy Editor, Route Fifty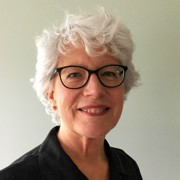 Defense Systems
The Defense Advanced Research Projects Agency wants ideas for turning cellular biomass into safe, visually appealing, edible and palatable food that can support the military and civilians when traditional food is unavailable.
Defense Systems
To help water and wastewater utilities protect their IT and operational technology systems from cyberattack, the FBI, Cybersecurity and Infrastructure Agency, Environmental Protection Agency and National Security Agency have outlined steps facilities can to take steps to defend themselves.
Defense Systems
The Defense Advanced Research Projects Agency is looking to build a low-cost, high-speed reconfigurable optical datalink to interconnect low-Earth Orbit satellites.
---
Defense Systems
To help remote workers stay secure, the National Security Agency issued guidance on securing wireless devices in public.
Defense Systems
Army researchers are using machine learning to help the in-vehicle network identify the optimal way to shuffle the frequency and bandwidth allocation of IP addresses to deliver effective, long-term moving target defense for computerized vehicles.
Defense Systems
The Army Engineer Research and Development Center will test the scalability of its coastal storm modeling system, CSTORM-MS -- previously run on high-performance computers -- inside Microsoft's Azure Government cloud.
Defense Systems
The Air Force wants high-resolution 3D scans of the interiors and exteriors of its facilities so it can give civil engineers as well as fire and medical responders greater insight into the condition of buildings before and during emergencies.
Defense Systems
With more than 80% of Airmen ages 18 to 35 identifying as gamers, the Air Force developed a scalable framework and unified competition structure for players.
Defense Systems
The Office of Naval Research has developed augmented and virtual reality tools to make it easier to train the Marines who help protect infantry by keeping an eye on the ground situation and calling in necessary air artillery, mortar and naval gunfire.
Defense Systems
The Defense Advanced Research Projects Agency is looking for ways individual warfighters can strap on a portable personal air mobility system to fly themselves to and from missions.
Defense Systems
The Army plans to expand its testbed into the nearby Colorado Springs community with sensor deployment, data integration and the development of AI models and decision dashboards that integrate traffic and weather-related information.
Defense Systems
CDOs in the Defense Department are opening up their data to take advantage of artificial intelligence and machine learning tools that help surface insights and improve decision-making.
Defense Systems
With current computer systems struggling to keep pace with ever more complex workloads, intelligence and defense agencies are looking for new approaches to solving data-intensive problems.
Defense Systems
The Air Force has equipped a legacy U-2 surveillance aircraft with machine learning thanks to Kubernetes, an open-source container-orchestration system that automates the application deployment, scaling and management.
Defense Systems
Scientists at the Army Research Lab are using facial recognition technology to gauge the trust soldiers have in their robotic teammates, enabling developers to calibrate systems so that they work efficiently with humans whose native trust levels vary.
Defense Systems
The smart base testbed will leverage Marine Corps Air Station Miramar's investments in both autonomous vehicles testing and microgrid technology.
Defense Systems
Security researchers are challenged to devise exploits that bypass the novel hardware security protections developed for the System Security Integration Through Hardware and Firmware program.
Defense Systems
The Medical Technology Enterprise Consortium wants health professionals to be able to deliver high-quality critical care to bedsides of COVID-19 patients in field hospitals, small rural health care facilities and even gymnasiums.
Defense Systems
Defense Advanced Research and Projects Agency aims to develop a secure, open-source, standards-compliant network stack for 5G networking.
Defense Systems
The Defense Acquisition University and the Air Force are experimenting with new ways to speed up and improve learning.