New Year, New Missions: Eight Challenges Awaiting the Pentagon in 2014
The New Year means new challenges for the Pentagon. Here's a look at what's ahead for 2014. By Stephanie Gaskell
The Pentagon was busy in 2013. A new defense secretary took the helm, the U.S. went to the brink of war with Syria, budget politics continued to frustrate military leaders, and the war in Afghanistan reached a critical moment before its finale. And 2014 promises to bring more challenges as the military continues to redefine and reshape itself for a post-war era by confronting new threats abroad and navigating the battle for resources at home in Washington.
Here's a look at what's on the horizon for 2014: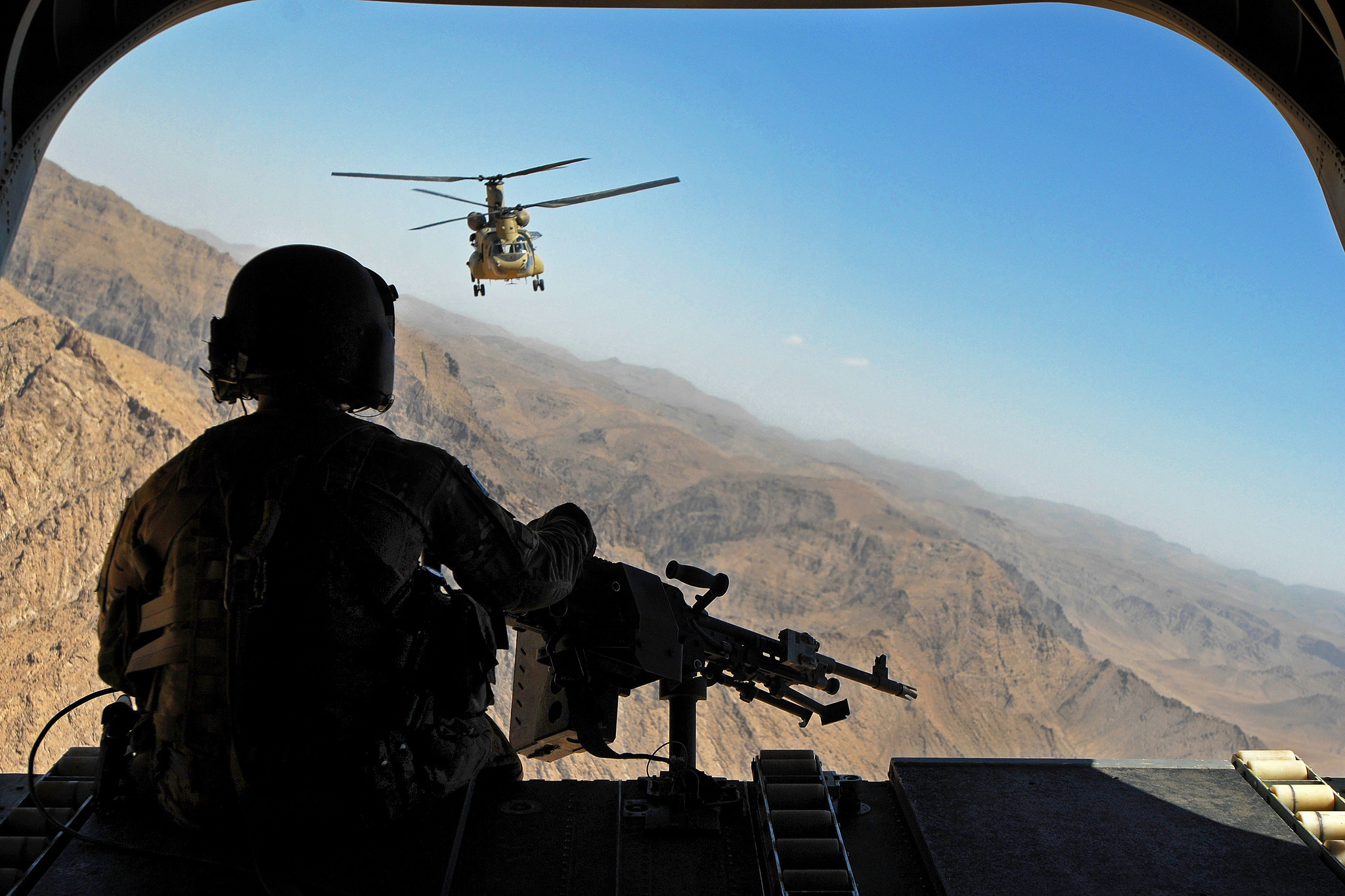 (U.S. Army)
AFGHANISTAN
There war in Afghanistan will change rapidly and dramatically in 2014. President Barack Obama has promised to withdraw U.S. troops by the end of next year, officially ending the war.  The U.S. wants a bilateral security agreement inked by the New Year's Eve, but the negotiations likely will spill into next year. By February, the number of U.S. troops there is set to drop to 34,000, down from just under 50,000. A new Afghan president will be elected in April. And at September's summit, NATO heads of state will agree on a final post-war plan for Afghanistan. But Afghan President Hamid Karzai has placed new demands on the U.S. over conducting raids on Afghan homes and negotiating a peace deal with the Taliban, and he said he wants to wait until April's election to allow the next Afghan president to approve the deal. Defense Secretary Chuck Hagel said there may be more time, pointing to February's NATO defense ministers meeting as a crucial deadline to put plans in place for next year's drawdown. There's also the fate of stalled peace talks with the Taliban. How many U.S. troops Obama decides to leave in Afghanistan, perhaps about 10,000, perhaps to zero as he did in Iraq, remains to be seen.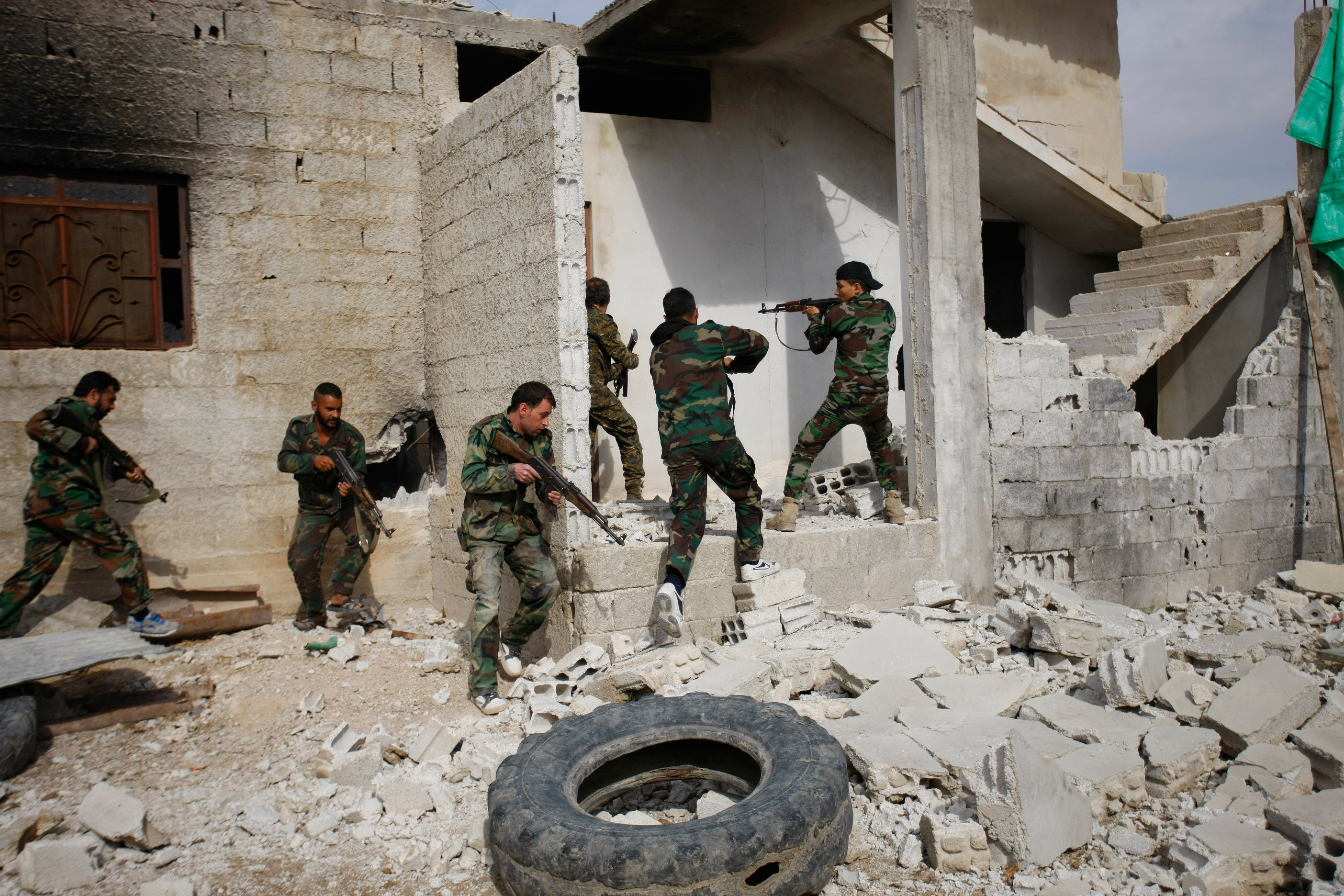 (Jaber al-Helo/AP)
SYRIA
Heading into 2014, critical liberal and conservative U.S. foreign policy leaders say Obama's Syria policy – and the war itself – is in "disarray." The U.S. threatened military action against Syria this summer after the Assad regime was found to have used chemical weapons against its people. Obama drew a red line and sent Navy ships to the region. But with the military ready to fire on Assad, Obama surprised many by taking his case to Congress, first. Congress – and the American people – said no to another American military intervention in the Middle East. Instead, Secretary of State John Kerry struck a deal allowing Syrian President Bashar al-Assad to destroy his most lethal chemical weapons, like mustard gas and sarin, by Dec. 31. That deadline has already been pushed into next year. "It will be quite difficult to meet this timeline," Ahmet Uzumcu, director-general of the Organization for the Prohibition of Chemical Weapons, said . The rest of the stockpile is supposed to be removed by Feb. 5. The New Year will also open with peace talks scheduled for Jan. 22 in Geneva, but major opposition groups may boycott the meeting. The civil war in Syria will enter its third year on March 15. There's hope that 2014 could be the year that a resolution is reached – but that seems increasingly unlikely as a large number of foreign and Islamic extremist fighters have conflated the conflict, threatened regional stability, and left Assad determined to stay in power.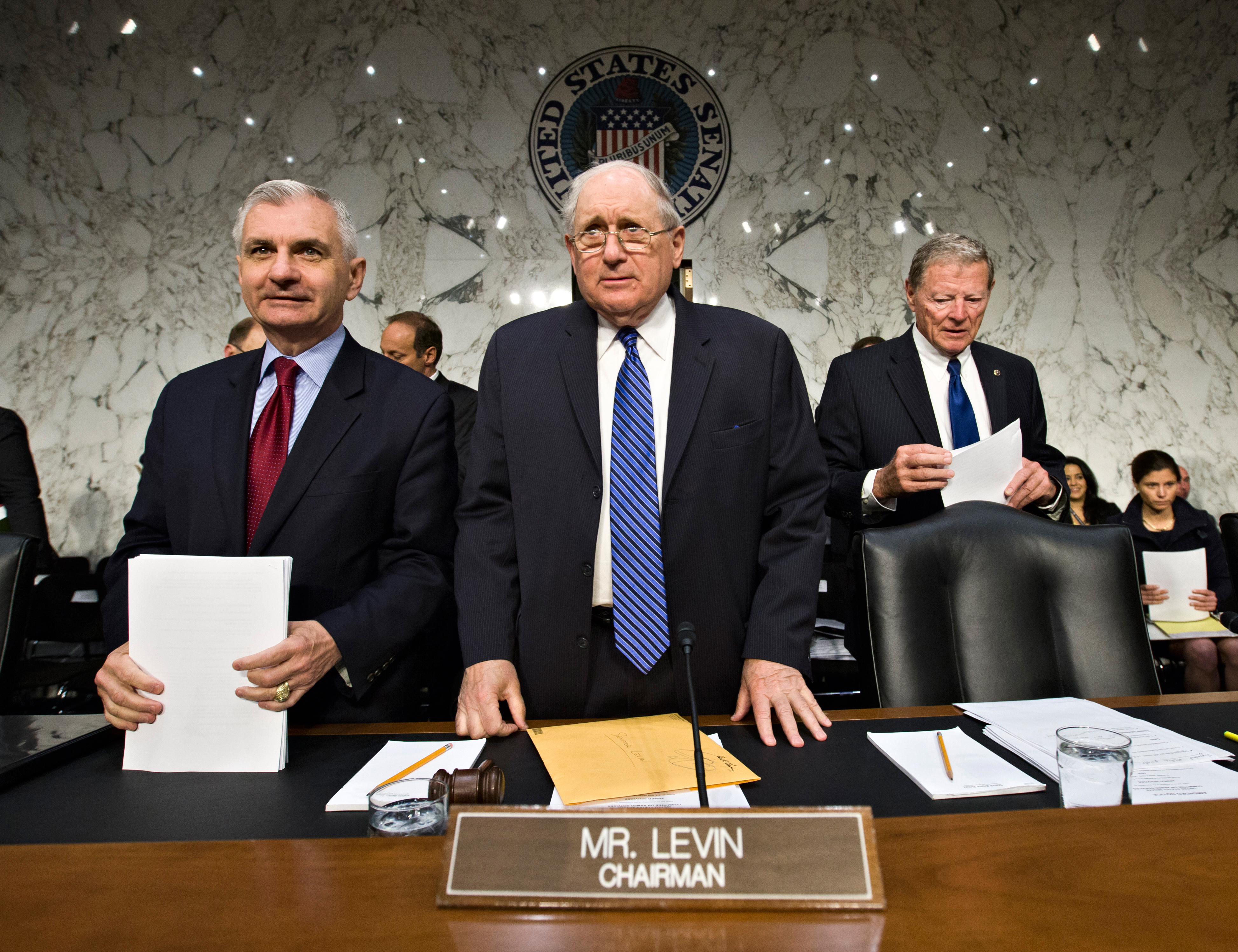 (J. Scott Applewhite/AP)
BUDGET
The Senate is on the verge of passing a budget deal that will give the Pentagon a little certainty going into the New Year. The deal will put off sequester cuts for two years. Even with the last-minute deal, Pentagon leaders will ring in the New Year and immediately get right back to the budget battle. The fiscal year 2015 budget will be revealed; planners have been building several budgets based on several scenarios. And the Pentagon's eagerly awaited Quadrennial Defense Review, which sets the military's strategy for the future, is also due next year. The climate in Washington isn't expected to improve any time soon – and midterm elections are sure to shake things up -- so 2014 will continue to be a struggle for the Pentagon's top leaders as they continue to move from the "blank check" era of the past decade to its new post-war posture.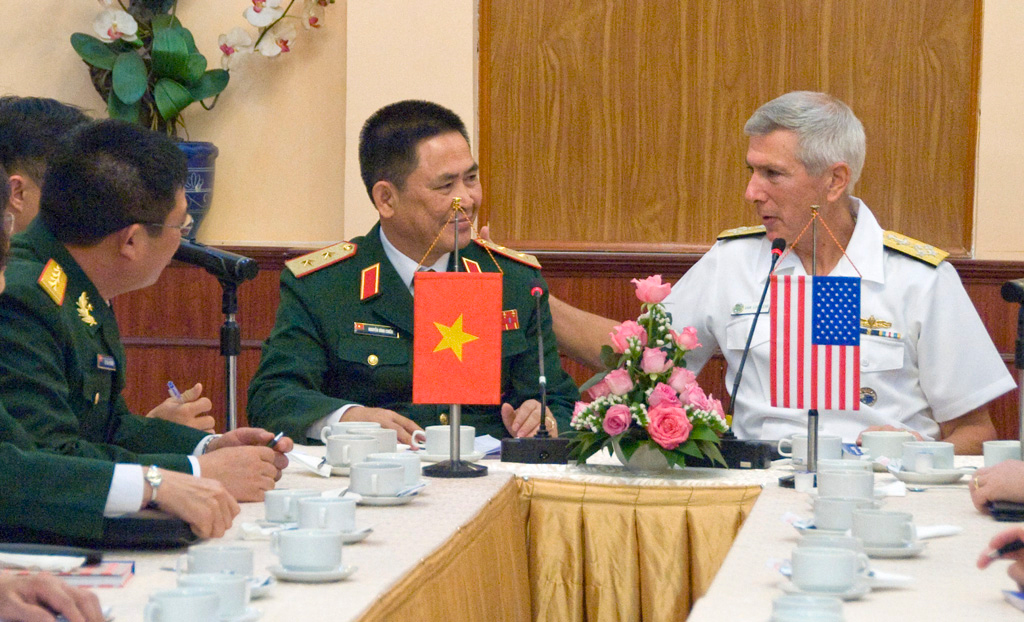 (Flickr via U.S. PACOM)
ASIA-PACIFIC
The Pentagon's slow and gradual pivot to the Asia-Pacific region will continue in 2014 – even as threats and challenges evolve in the Middle East and North Africa, and the war in Afghanistan heats up before it comes to an end. Despite those hotspots, Pentagon and administration officials insist that the pivot, a directive from Obama's first term, is real and remains a top priority. But while numbers of ships and troops is not dramatically shifting, strategic relationships in the region are. The U.S. continues to win support for its pivot with Southeast Asian military leaders, who have welcomed the added American security layer and are signing deals for increased military access without costly bases. At the same time, tensions on some historic fault lines are increasing, not decreasing, despite American pleas for calm. China's self-proclaimed air defense zone has angered Japan, while South Korea vows to strike back the next provocation from North Korea, which has grown even less predictable. Still, other emerging threats such as terrorism, cyber, space and homeland security will continue to compete for attention with what Pentagon leaders increasingly admit is the primary reason for America's eastward focus: economic power.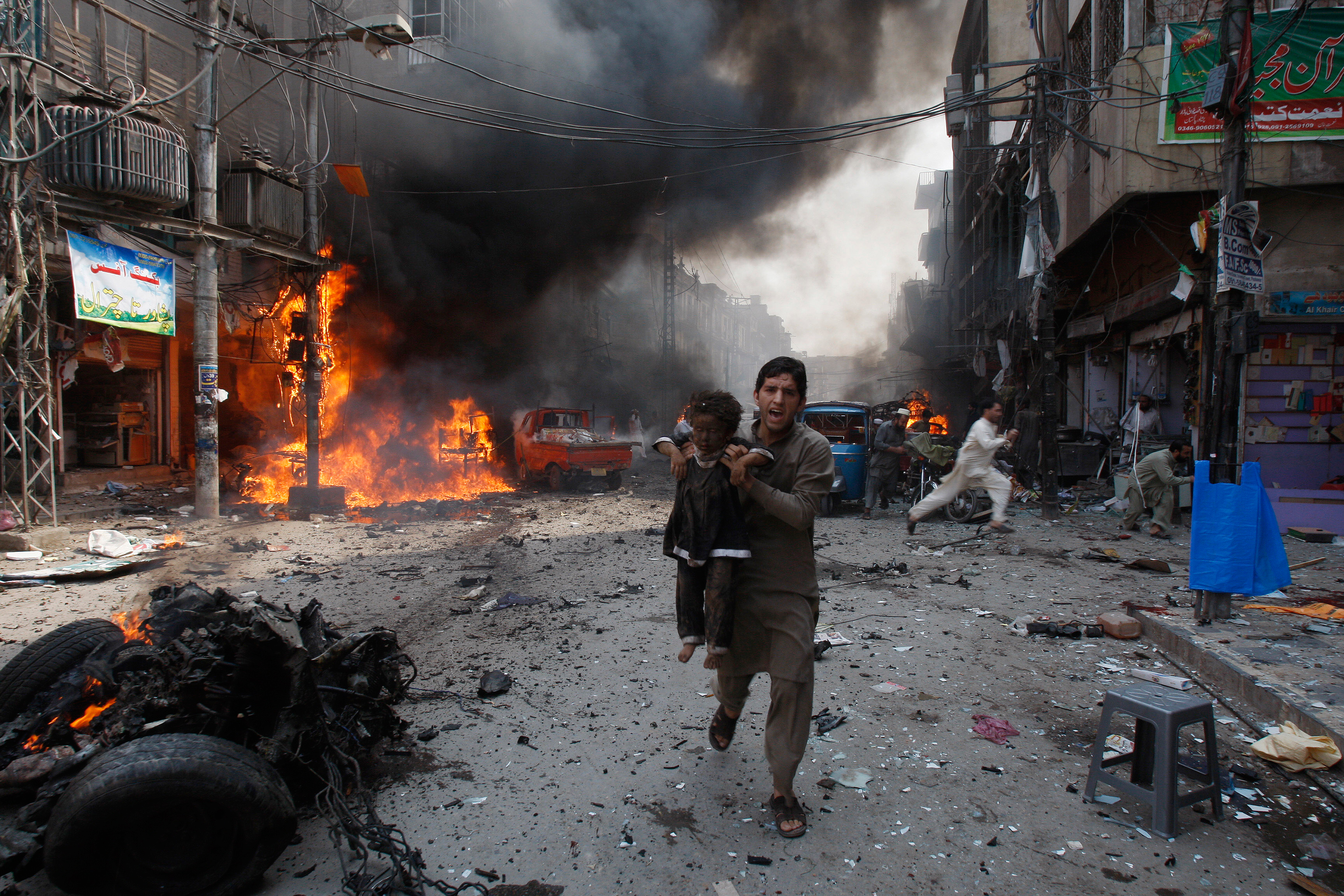 (Mohammad Sajjad/AP)
TERRORISM
The global war on terror that began after the 9/11 attacks will continue into 2014. The rise of extremism and the migration of terror groups Boko Haram, al-Shabaab and al-Qaida in the Islamic Maghreb from Kenya to Syria are keeping the Pentagon busy. And next year is a pivotal year as the Authorization to Use Military Force, the agreement that allows the United States to actively pursue terrorists around the world, expires at the end of 2014. There's also a renewed Pentagon focus on "the homeland" as terror experts say another attack on the U.S. is one of their top worries. "The homeland is no longer a sanctuary," Joint Chiefs Chairman Gen. Martin Dempsey said recently. "Some strategic seminars we ran about a  year ago [showed that] if we're engaged in a conflict virtually anywhere in the globe there is likely to be some effect in the homeland, whether it's potentially ballistic missiles or cyber."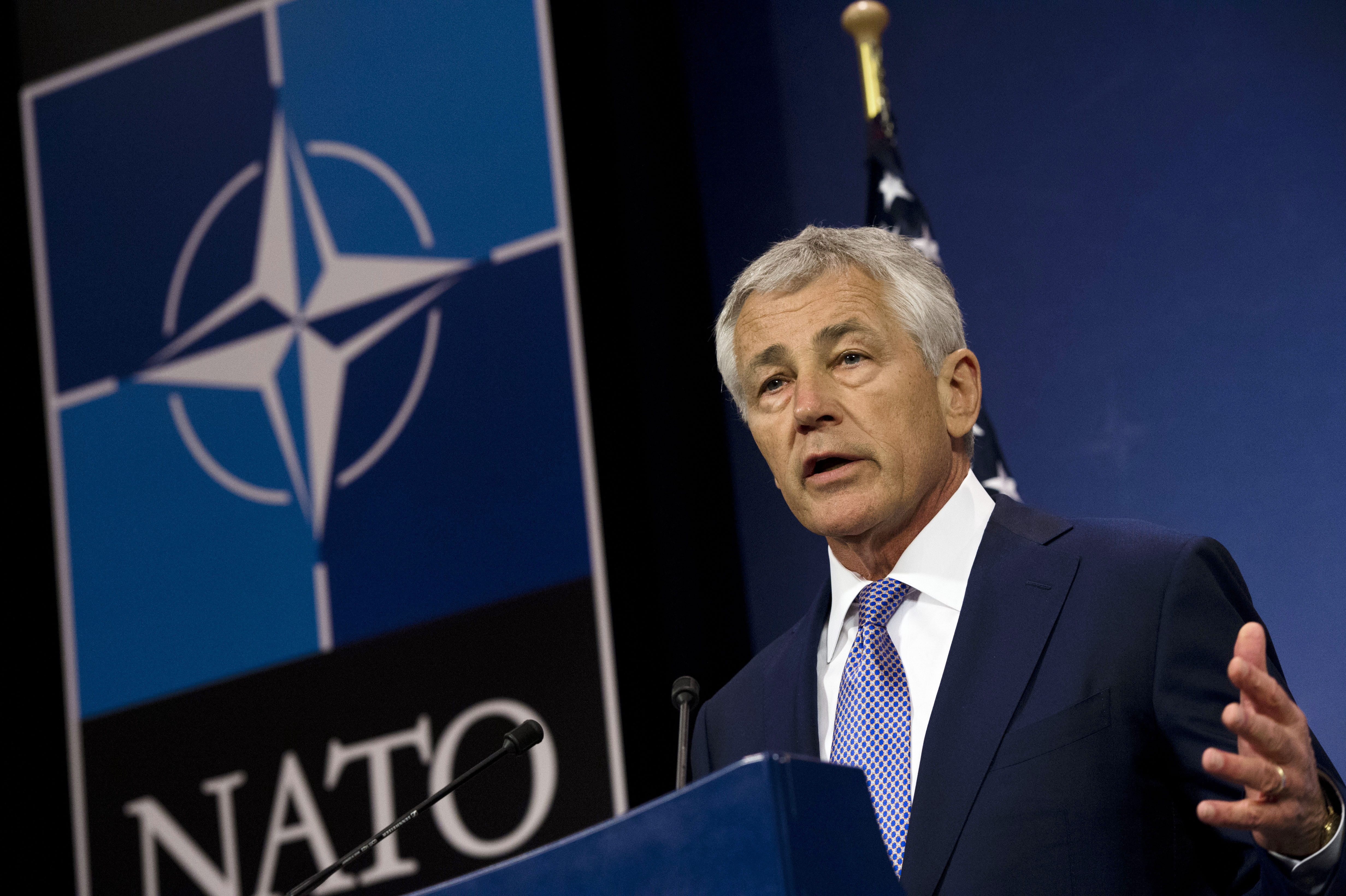 HAGEL
After a bruising confirmation process, Hagel took office in late February and then proceeded to keep a low profile as he learned the ins and outs of the job. The Vietnam veteran and former Republican senator dealt with sequestration bluntly, while making sure to apologize to troops and civilians affected by the cuts. He has since ratcheted up his opposition to across-the-board cuts and uncertainty -- expect that to continue next year. But on the whole, Hagel has been reserved but resolute with his leadership style. He let Kerry do most of the talking during congressional hearings on Syria but proved his mettle when he reinstated furlough days for hundreds of thousands of civilian workers during the government shutdown this fall. After laying low, the defense secretary has begun to raise his public profile. 2014 will be the year that Hagel makes his mark, and two personnel selections will help shape his second year in office. Hagel soon will pick the next deputy defense secretary, a key position that historically manages the defense industry and the three million person Defense Department workforce. Hagel already selected his new press secretary, the media-savvy Rear Adm. John Kirby, who is notable for several reasons. Kirby was right-hand man to former Joint Chiefs Chairman Adm. Mike Mullen, is well known to Washington's media elites, a veteran of the global military diplomatic scene, and has long ties to the White House. In him, Hagel selected an officer, not a Democratic operative, to speak for the Pentagon.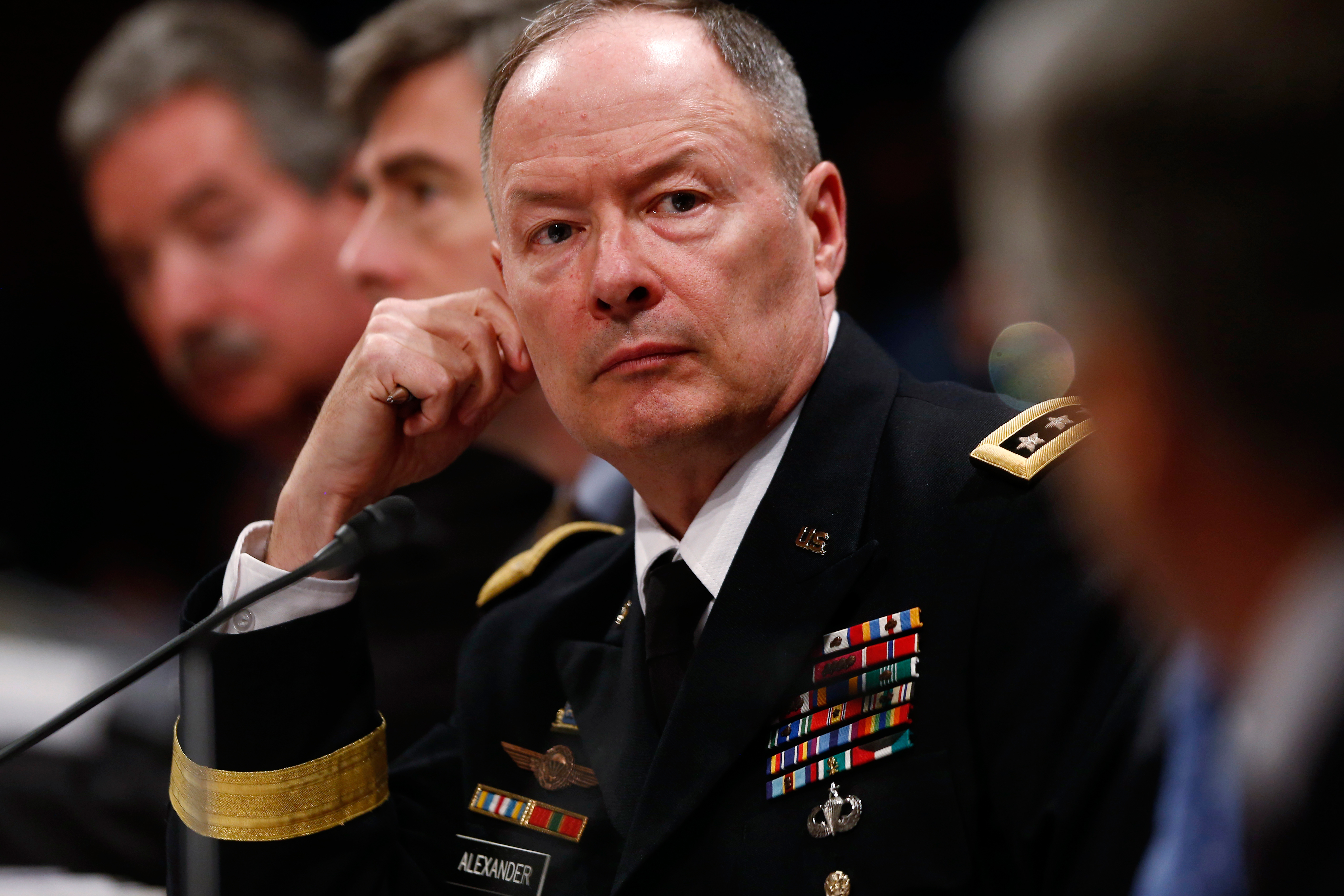 (Charles Dharapak/AP)
CYBER
Gen. Keith Alexander, the outgoing head of the National Security Agency and U.S. Cyber Command, warned this year that cyber threats are an increasing threat to the United States. "When you look at the strategic landscape from our perspective, it's getting worse," Alexander said during congressional testimony in March. New technologies – and new threats – emerge almost daily. While the Pentagon faces more budget threats in the New Year, they have pledged to protect cyber programs. There's also growing concern that a cyber threat could lead to real conflict. And 2014 will see the controversial Alexander, who was on the hot seat much of the year over the Edward Snowden leaks, exit his dual post early next year. One leading candidate to replace Alexander is Vice Admiral Michael Rogers, currently commander of the U.S. Navy's 10th Fleet and U.S. Fleet Cyber Command, according to Reuters . But it's clear that the battle between cyber secrecy and public pressure for transparency will heat up. Expect cybersecurity to head from the shadows to the Supreme Court, as 2013 closed with a federal judge warning that the NSA's core mission could be a Constitutional violation.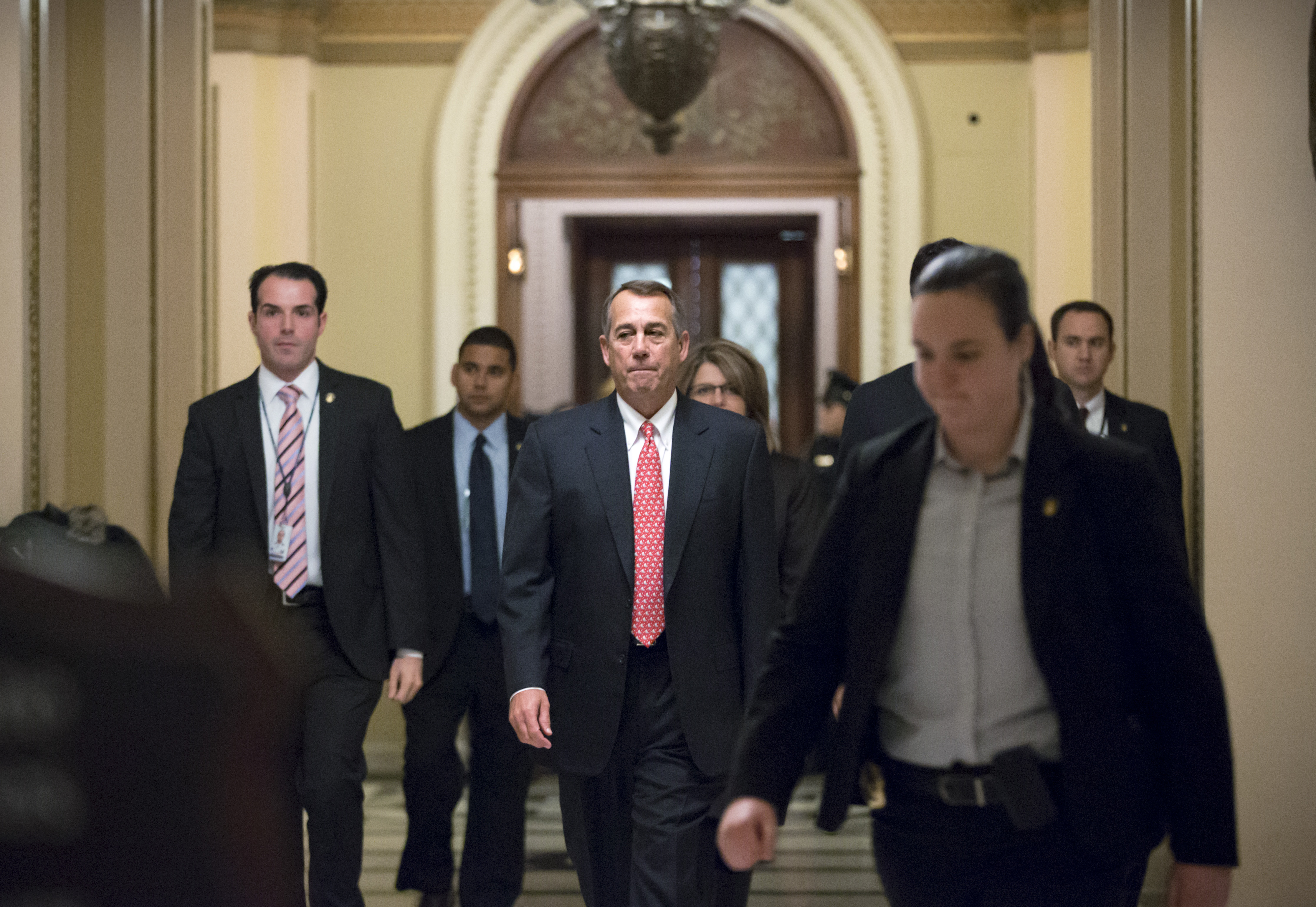 (J. Scott Applewhite/AP)
CONGRESS
There are major changes on the horizon for both the House and Senate Armed Services Committees. SASC Chairman Sen. Carl Levin, D-Mich., is retiring, leaving the top spot of the powerful committee open. One frontrunner to replace him is Sen. Jack Reed, D-R.I., a Vietnam veteran with close ties to Hagel. In the House, Chairman Rep. Buck McKeon, R.-Calif., is weighing retirement and has anointed Rep. Mac Thornberry, R-Texas, to replace him. Expect several younger members of Congress eyeing the wave of senior retirements (and the 2016 presidential race) to try and make their marks as national security heavyweights, including Florida Republican Sen. Marco Rubio, who has given key foreign policy speeches, and Sen. Kelly Ayotte, R-N.H., a vice presidential favorite in 2012. Beyond that, there's also several key pieces of legislation that need to be addressed, including New York Democratic Sen. Kirsten Gillibrand's failed attempt to remove the chain of command in military sexual assault cases. Her amendment wasn't included in the final National Defense Authorization Act, but she's expected to renew her effort in the next term. And next year's budget hearings are sure to be contentious as Congress continues to push back on the Pentagon's key budget saving proposals like base closings and medical and retirement benefit reforms. Congress will also take up other pressing issues like cyber security and intelligence gathering.