sponsor content What's this?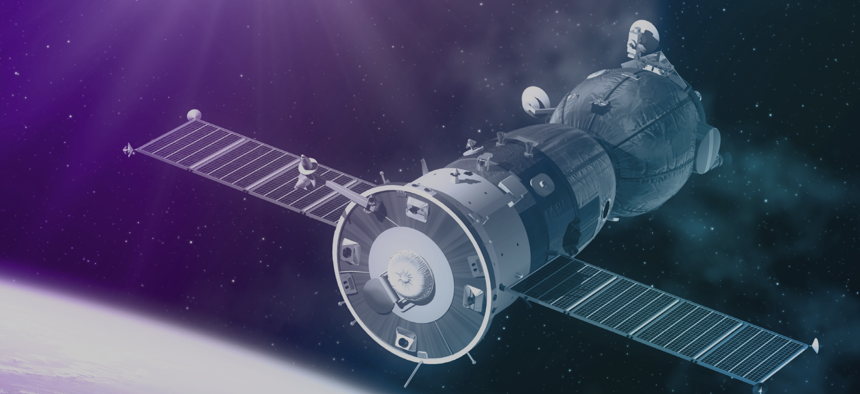 The Communication Constellation: Integrated Network and the USSF
The United States Space Force (USSF) is in a transformational period.
Between preparing to defend assets from external adversaries like Russia and China, and supporting internal needs for rapid information gathering, processing, and secure dissemination, the USSF is at the forefront of information and defense in space. To achieve this mission, it is critical that the agency also be at the forefront of information and communication technology. However, with legacy architectures inherited from the U.S. Air Force, the agency now looks to reimagine how it gathers and communicates information at mission speed.
The historical siloing of legacy systems created a "stovepipe" architecture that no longer serves the needs of modern warfighting and space capabilities. Systems that do not talk to each other are slower to receive and process information, impacting decision-making and response capabilities. To ensure that the United States remains the leader at the tactical edge, even in space, it is critical that the USSF envisions a network architecture that seamlessly connects ground with space capabilities.
The Multi-Domain Architecture Future
The historical stovepipe systems inherited from the services that built the USSF are just that — historical. The extraordinary volumes of data, interoperability requirements, and need for analytical processes at mission speed are all tools that empower defense and space leaders to make better and more confident decisions, but they must be enabled by a network that allows for rapid collation and collaboration.
The Joint All Domain Command and Control (JADC2) initiative from the Department of Defense (DoD) is an example of this reimagination of collaboration. Where in the past the separate services operated their own domain-specific networks and technologies that could not speak to each other, JADC2 is intended to break down these siloes to create an integrated network. An effective JADC2 architecture would improve decision making and the acceleration of operational readiness by collecting and analyzing data from sensors and data platforms across the services and sharing that information down to the tactical level.