Author Archive
Adam Tiffen
Alliance for the Restoration of Cultural Heritage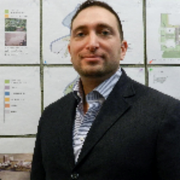 Adam J. Tiffen is deputy-director of the Alliance for the Restoration of Cultural Heritage, a Washington, D.C.-based NGO that works to protect and preserve cultural heritage in the face of conflict and development. He is a graduate of the George Washington University Law School and a U.S. Army veteran who served three tours in Iraq and Afghanistan.
Ideas
The group continues to attack sites and antiquities. Here are five ways peace negotiators can ensure that Afghanistan's past will contribute to its future.
Ideas
Tikrit exposed that Iran is not as strong as advertised in Iraq — and Washington not as weak.
Adam Tiffen and Omar Al-Nidawi
Business
President Obama's pick to replace Defense Secretary Chuck Hagel has been an advocate for a pivot to Asia since the late 1990s. By Adam Tiffen