Author Archive
Aliya Sternstein
Senior Correspondent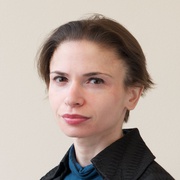 Aliya Sternstein reports on cybersecurity and homeland security systems. She's covered technology for more than a decade at such publications as National Journal's Technology Daily, Federal Computer Week and Forbes. Before joining Government Executive, Sternstein covered agriculture and derivatives trading for Congressional Quarterly. She's been a guest commentator on C-SPAN, MSNBC, WAMU and Federal News Radio. Sternstein is a graduate of the University of Pennsylvania.
Science & Tech
This year's codebreaking contest has a twist: the college teams must remotely locate and neutralize a roadside bomb.
Science & Tech
Computer-generated passwords are stored beside personal and financial data. Security should be tighter than that, a report from the Defense Commissary Agency says.
Science & Tech
Some security experts say it wouldn't even take Russian government-backed hackers to manipulate actual votes in some of America's antiquated tallying systems.
---
Science & Tech
The new rules reflect a shift in intel-gathering from phone-tapping to capturing conversations on the internet.
Science & Tech
Some private cyber investigators say it's time the agency expand its reach beyond mere physical security.
Science & Tech
For years, there's been confusion in the private sector and among agencies about who does what when hackers hit the homeland. Not anymore.
Science & Tech
The program would analyze public posts to help determine an employee's suitability for Defense Intelligence Agency classified work.
Science & Tech
Hacking teams and their algorithms will square off in a Las Vegas arena, in a contest sponsored by DARPA.
Science & Tech
One of the administration's short-term moves calls for agencies to more than double the number of new people hired in 'critical cybersecurity and IT positions' since October 2015.
Science & Tech
Analysts are using what they call a 'tangible landscape' to predict the path of everything from forest fires and floods to movement of adversaries in war games.
Science & Tech
The Office of Personnel Management has updated its website on the historic 2015 background check cybersecurity breach to make it easier for those affected to access information about the incident.
Science & Tech
U.S. officials abroad may soon be able to use their smartphone cameras to help swiftly reconstruct a bomb scene for eyes wrapped in Oculus 3-D headgear back in Washington.
Science & Tech
The new DISS will merge two tools as part of the effort to reform the security clearance process.
Science & Tech
A panel of House lawmakers want to turn the existing National Protection and Programs Directorate into the Cybersecurity and Infrastructure Protection Agency.
Science & Tech
The program is called Deep Intermodal Video Analytics—or DIVA—and it seeks to locate shooters and terrorists before they strike.
Science & Tech
The "DoD Component Insider Threat Records System" is part of the U.S. government's response to the 2010 leaks of classified diplomatic cables by former Pfc. Chelsea Manning.
Science & Tech
By tracking their tools and behaviors, DARPA aims to solve one of the thorniest problems of cybersecurity: attribution.
Science & Tech
The new National Background Investigation Bureau thinks screening people with classified access can determine their likelihood of going rogue.
Threats
It's all part of a push to make training more realistic and much more frequent, year by year.