Author Archive
Deborah Lee James
Former Air Force Secretary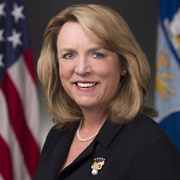 Ideas
A former Defense Secretary and Air Force Secretary propose more budgetary flexibility and a new approach to program management.
Mark Esper and Deborah Lee James
Ideas
Busier but smaller than ever, the Air Force needs higher bonuses and more family time to help compete with commercial airlines and the economy.
Deborah Lee James and Gen. Dave Goldfein
Ideas
We're creating a new way of developing, building and buying that works better for the service and the defense industry. Here's how.
---
Ideas
Now, more than ever, energy is a critical means to maintain our strategic advantage. By Air Force Secretary Deborah Lee James