Author Archive
Gayle Tzemach Lemmon
Council on Foreign Relations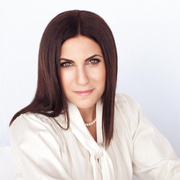 Ideas
Two years after the fall of the caliphate, the world should not leave this to the SDF.
Ideas
Attacks by Turkish-backed forces shattered a hard-won pseudo-normalcy for Syrian women who had lived under ISIS.
Ideas
'We will continue our resistance and our struggle,' says the head of the all-women's YPJ, in a rare interview.
---
Threats
"I am asking President Trump right now to fulfill his promise to us and stop this war," Mazlum Abdi told Defense One by phone.
Gayle Tzemach Lemmon and Kevin Baron
Ideas
"This is going to jeopardize all the achievements we've made with the coalition against ISIS," said Mazlum Abdi.
Threats
I just returned from my fifth trip to Northeast Syria in 18 months. If the US quits now, there are four winners: ISIS, Assad, Russia, and Iran.
Ideas
Local women and local security are reawakening the Syrian city, with few Americans in sight.
Ideas
"There is no difference between us and them, we are both women. What is really important now is women are having a role."
Ideas
The women's movement in northern Syria is more like a women's earthquake, in politics, governance, and the region's security.
Ideas
The ISIS fight is nearly over, military leaders say. Is the United States ready to lead what happens next?
Gayle Tzemach Lemmon and Kevin Baron
Threats
Commanders inside Syria say rebels are doing all they hoped for — and are the best shot to break the region's cycle of terrorism.
Ideas
Frustrated sources on the ground say the State Department is struggling to get behind the Syrian Kurds and the U.S. military would struggle to proceed without them. As for Russia, well...
Ideas
Yes, the fight is hotter. But we were told this was coming, US and Russian leaders are deconflicting aplenty, and nobody wants war.
Ideas
Roll back the Taliban. Tackle ISIS. Win over Washington. Build Afghan forces. Seek support from the American public. Sound familiar?
Ideas
Cameras focused on Trump, but war commanders in Afghanistan wanted more troops from NATO, not promises.
Ideas
With recent 'warning shot' at Assad, the US is trying to avoid escalation in Syria, not stoke it, sources say.
Ideas
Trump's latest decision orders more US military intervention than Obama wanted. The more Americans and allies fight this war, the more they deserve a plan for the peace.
Ideas
Trump called for an end to Syrian bloodshed. Tillerson was unprepared in Moscow to say how. But all roads still lead through Geneva.
Ideas
The right move, if the wrong president, for Obama's internal critics who wanted air strikes in Syria for three years.
Ideas
Americans may finally be ready to confront the dehumanizing horrors facing women service members.
Gayle Tzemach Lemmon

, The Atlantic