Author Archive
John R. Allen
President, The Brookings Institution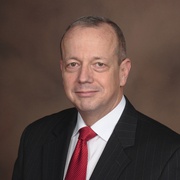 John R. Allen is president of the Brookings Institution. He is a retired Marine Corps general, led Marines in Anbar Province, Iraq, and was commander of the NATO International Security Assistance Force, or ISAF, and U.S. Forces in Afghanistan. Previously he was special presidential envoy to the Global Coalition to Counter ISIL.
Ideas
The administration must act now. Here's what they must do.
Ideas
Both parties wanted answers after 9/11. The pandemic has killed nearly 100 times more Americans.
John R. Allen and William Haseltine

, The Atlantic
Ideas
As commander of all U.S. and NATO forces in Afghanistan, I fought America's enemies abroad. Now we must fight violent, hateful ideologies at home.
John R. Allen

, The Atlantic
---
Ideas
What we're facing in northern Iraq is only partly a crisis about Iraq. It is about the region and potentially the world as we know it.