Author Archive
Gen. John W. Raymond
Chief of Space Operations, U.S. Space Force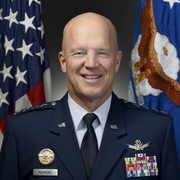 Gen. John W. Raymond is Chief of Space Operations, U.S. Space Force.
Ideas
America's most active services in the region have a four-part plan to support the National Defense Strategy.
Gen. Dave Goldfein, Gen. John W. Raymond and Barbara Barrett
Ideas
The US military's top space commander wants deeper integration and more resources, not a separate Space Corps.