Author Archive
Ivo H. Daalder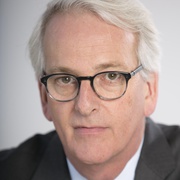 Ideas
New polling reveals Trump's disparagement of U.S. allies remains a bridge too far for most Americans — and it should remain so.
Ivo H. Daalder and Jane Harman
Ideas
After threatening to withdraw from the alliance, the president is now simply, and devastatingly, suggesting the U.S. won't come to its allies' aid.
Ivo H. Daalder and Philip Gordon

, The Atlantic
Ideas
A former NATO ambassador outlines a triple threat facing leaders this week in Warsaw, and what they need to do about it.