Author Archive
Jennifer Hlad
News Editor, Defense One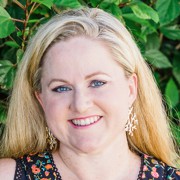 Jennifer Hlad is news editor at Defense One. Hlad was a Stars and Stripes reporter at the Pentagon in 2012 and 2013 before traveling with her Marine Corps husband to posts in Manama and Okinawa, all the while working a mix of assignments with Stripes, the Daily Beast, Military Times, and as a senior editor for Air Force Magazine and AFA publications. She is a graduate of the University of Georgia, and holds a master's degree in journalism from the Philip Merrill College of Journalism at the University of Maryland.
Policy
"I don't see it. I don't hear it. They're not talking about it," Gen. David Berger said at the Reagan National Defense Forum.
Special Report
Policy
Congress has directed several major changes to the way the military handles sexual assault. Officials say full implementation remains several years away.
---
Special Report
Policy
The 2023 defense policy bill will close a prosecutorial loophole that advocates say has been preventing justice for victims of rape, harassment, and other crimes.