Author Archive
Jennifer Hlad
News Editor, Defense One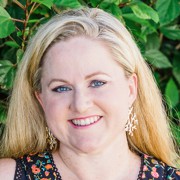 Jennifer Hlad is news editor at Defense One. Hlad was a Stars and Stripes reporter at the Pentagon in 2012 and 2013 before traveling with her Marine Corps husband to posts in Manama and Okinawa, all the while working a mix of assignments with Stripes, the Daily Beast, Military Times, and as a senior editor for Air Force Magazine and AFA publications. She is a graduate of the University of Georgia, and holds a master's degree in journalism from the Philip Merrill College of Journalism at the University of Maryland.
Threats
Training airmen to act more autonomously—and gearing up for more autonomous systems.
Threats
Ben Watson and Jennifer Hlad
Science & Tech
The Marine Corps Warfighting Lab will wring out modified commercial ships to learn what is needed in future amphibious ships.
Policy
Installations and Logistics 2030 document is latest release in the service's ongoing Force Design efforts.
Threats
Ben Watson, Jennifer Hlad and Lauren C. Williams
Policy
The service is leasing three commercial Stern Landing Vessels as it waits for the Landing Ship Medium to arrive.
Jennifer Hlad and Lauren C. Williams