Author Archive
Lauren C. Williams
Senior Editor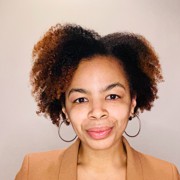 Lauren C. Williams is senior editor for Defense One. She previously covered defense technology and cybersecurity for FCW and Defense Systems. Before then, Williams has reported on several issues, including internet culture, national security, health care, politics and crime for various publications. She has a master's in journalism from the University of Maryland, College Park and a bachelor's in dietetics from the University of Delaware. She can be contacted at lwilliams@govexec.com or follow her on Twitter @lalaurenista.
Click here for previous articles by Williams.
Science & Tech
The defense policy bill also prods the intelligence community to follow other defense agencies' emerging-tech efforts.
Defense Systems
Within days, the Pentagon is expected to announce winners of its up-to-$9 billion tactical cloud effort.
Defense Systems
Augmented- and virtual-reality gear will become more than just a training tool, Knausenberger says.
---
Policy
The youngest and smallest service says it pays to be both choosy and inclusive.
Defense Systems
Too few human-resources staffers means a constant struggle to keep up with basic personnel record-keeping and more.
Defense Systems
Defense agencies are to implement zero-trust standards by 2027.
Policy
INDOPACOM is the first warfighting command to stand up a USSF component, but it won't be the last.
Policy
Civilians reporting military movements and a return to proxy war will inform the first IO update in seven years.
Defense Systems
Just 1% of defense firms use DOD's free network-security services, acting principal deputy CIO says.
Defense Systems
More widespread use of data analytics and automated tools could result in a clean audit, says Pentagon finance chief.
Policy
So far, two former defense insiders say, new service organizations are more promise than improvement.
Defense Systems
Structuring data is key to the service's visions of Pacific-spanning operations and AI-enabled decision tools.
Defense Systems
The Pentagon's IT agency also wants help wringing more performance out of its existing gear.
Defense Systems
Other states can request help, but some leaders say more capacity is needed.
Defense Systems
The service's top lab is also working on commercial cloud offerings and facilitating classified software development.
Defense Systems
DISA's Vulcan program aims to give defense agencies and field activities all the tools they need to improve their software development practices.
Defense Systems
To answer the question, a new task force is working to map the service's networks.
Defense Systems
It's part of a larger effort to use commercial and cloud-based technologies to make the service more data centric.
Defense Systems
Improving image quality and broadening the amount of data feeds available are priorities for future versions.
Science & Tech
For now, Western militaries remain reluctant to buy ground weapons that choose their own targets. But that may change.
Patrick Tucker and Lauren C. Williams