Author Archive
Lauren C. Williams
Senior Editor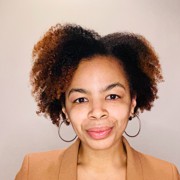 Lauren C. Williams is senior editor for Defense One. She previously covered defense technology and cybersecurity for FCW and Defense Systems. Before then, Williams has reported on several issues, including internet culture, national security, health care, politics and crime for various publications. She has a master's in journalism from the University of Maryland, College Park and a bachelor's in dietetics from the University of Delaware. She can be contacted at lwilliams@govexec.com or follow her on Twitter @lalaurenista.
Click here for previous articles by Williams.
Defense Systems
Expect a one-stop cyber shop as network-related programs move to new homes.
Defense Systems
Homeland Security relies on satellite imagery for its missions—and it wants more.
Defense Systems
Four programs are trying out a new method based on commercial practices.
---
Defense Systems
The tech infrastructure company debuted a mobile mission control and data center built on the chassis of a Ford F-550.
Ideas
On Day 2, NRO director discusses AI and machine learning.
Defense Systems
Artificial intelligence and machine learning could help send information faster and simplify constellation management, said the agency's director, Chris Scolese.
Ideas
Many of the discussions on Day 1 of the geospatial-intelligence conference centered on generative artificial intelligence.
Defense Systems
The National Geospatial-Intelligence Agency is part of a government collaboration to bring precise navigation to the lunar surface.
Ideas
What to expect at the 20th edition of the "largest gathering of geospatial intelligence professionals in the nation."
Defense Systems
Expect the congressionally mandated strategy by year's end, DOD CISO says.
Defense Systems
The department wants to spend nearly $1 billion on cybersecurity in 2024 to improve networks and communications devices.
Science & Tech
But caution is needed to make sure the technology doesn't go off the rails.
Defense Systems
It's part of DISA's effort to bring continental-U.S.-level computing resources to U.S. military forces around the world.
Science & Tech
"We are prepared to accept more risk to share more information with allies and partners," it says.
Defense Systems
Recent leaks have the CIO's office contemplating red teams and more IP scanning.
Defense Systems
Tireless cyber tools can patrol parts of DOD's networks, tools, and applications where hackers like to hide.
Defense Systems
House pols want change as agencies seek renewal of FISA's Section 702.
Defense Systems
That's okay for now, its commander says, but his service may need to change how it trains and manages EW officers.
Defense Systems
Army tech leaders say implementing the security guidelines would help keep secrets—and keep track of who knows them.
Defense Systems
AI will help malicious actors "to be better or faster," says the spy agency's cybersecurity director.