Author Archive
Lauren C. Williams
Senior Editor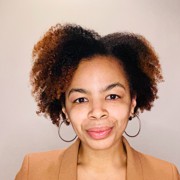 Lauren C. Williams is senior editor for Defense One. She previously covered defense technology and cybersecurity for FCW and Defense Systems. Before then, Williams has reported on several issues, including internet culture, national security, health care, politics and crime for various publications. She has a master's in journalism from the University of Maryland, College Park and a bachelor's in dietetics from the University of Delaware. She can be contacted at lwilliams@govexec.com or follow her on Twitter @lalaurenista.
Click here for previous articles by Williams.
Threats
There are candidate locations, but nothing is final, said Missile Defense Agency Director Vice Adm. Jon Hill.
Science & Tech
A recent solicitation calls for soldier-centered networking and information technology that will link existing and prototype technologies together.
Defense Systems
The DOD's dedicated software acquisition pathway is nearly two years old, and is already being used by a few dozen programs.
---
Science & Tech
Nathaniel Fick, the former Marine and head of Center for a New American Security, also wants more deterrence efforts in cyberspace.
Threats
Commandant Fagan ties increased connectivity to operational needs and improving Coasties' quality of life.
Science & Tech
"I think the only way that I'm going to be able to do that in the near term is to grow the workforce myself," command official says.
Science & Tech
A 10th Fleet operation gives tech-curious reservists some training and a real-world mission.
Defense Systems
The White House is reviewing a Trump administration policy that made it easier for U.S. Cyber Command to conduct offensive cyber operations.
Defense Systems
The Space Development Agency awarded L3Harris and Northrop Grumman $1.3 billion in contracts to deliver prototypes that track quick-maneuvering hypersonic missiles in flight.
Defense Systems
The bill, which boasted several hundred amendments, has provisions that touch on cyber education, spectrum, and satellites.
Defense Systems
Adm. Linda Fagan's "highest priority" is transforming the service's talent management system.
Defense Systems
Service leaders will boost research into synthetic blood, quantum computing, and more.
Policy
A new doctrinal document asks Marines to consider information warfare as they build their battle plans.
Business
Frank Calvelli, assistant secretary for Space Acquisition and Integration, said it's "not a bad approach for space things" and could help keep acquisitions on time.
Threats
Watchdog also noted cost increases among most of the Defense Department's top 25 IT efforts.
Policy
Guardsmen in space-related jobs have trouble getting into Space Force schools, leaders say.
Policy
The House Armed Services Committee's version of the defense authorization act is getting a provision asking the Pentagon to account for wasted money and lost productivity caused by poorly performing software.
Business
Contracting officers are told to "be mindful" of rising costs but to "limit the scope" of adjustment clauses.
Science & Tech
Policy, budgets, and budget execution are getting in the way, the outgoing head of the joint AI center says.
Science & Tech
The service's two-year-old effort to consolidate computer systems is to be duplicated across the Pentagon.