Author Archive
Lauren C. Williams
Senior Editor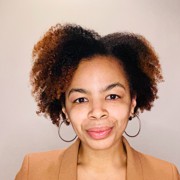 Lauren C. Williams is senior editor for FCW and Defense Systems, covering defense and cybersecurity.
Prior to joining FCW, Williams was the tech reporter for ThinkProgress, where she covered everything from internet culture to national security issues. In past positions, Williams covered health care, politics and crime for various publications, including The Seattle Times.
Williams graduated with a master's in journalism from the University of Maryland, College Park and a bachelor's in dietetics from the University of Delaware. She can be contacted at lwilliams@fcw.com, or follow her on Twitter @lalaurenista.
Click here for previous articles by Wiliams.
Policy
A new doctrinal document asks Marines to consider information warfare as they build their battle plans.
Business
Frank Calvelli, assistant secretary for Space Acquisition and Integration, said it's "not a bad approach for space things" and could help keep acquisitions on time.
Threats
Watchdog also noted cost increases among most of the Defense Department's top 25 IT efforts.
---
Policy
Guardsmen in space-related jobs have trouble getting into Space Force schools, leaders say.
Policy
The House Armed Services Committee's version of the defense authorization act is getting a provision asking the Pentagon to account for wasted money and lost productivity caused by poorly performing software.
Business
Contracting officers are told to "be mindful" of rising costs but to "limit the scope" of adjustment clauses.
Science & Tech
Policy, budgets, and budget execution are getting in the way, the outgoing head of the joint AI center says.
Science & Tech
The service's two-year-old effort to consolidate computer systems is to be duplicated across the Pentagon.
Science & Tech
That's a lesson from past failures to apply to the Joint Warfighting Cloud Capability contract, John Sherman said.
Policy
The Defense Department released guidance for using AI responsibly last year.
Policy
A "handful" of new cyber specialists will go to the service's Cyber Command headquarters for their initial assignment.
Science & Tech
Various commands are trying out the service's cArmy infrastructure for common operating pictures, training, and more.
Policy
The service is working to stand up a risk management council in the coming month.
Science & Tech
"Time to market" is the Navy's chief digital innovation officer's biggest 5G concern, after security.
Business
The Pentagon is going to start scrutinizing their security plans.
Science & Tech
Officials say they didn't expect to need so much time to choose among four bids for a $9 billion cloud contract.
Brandi Vincent and Lauren C. Williams
Science & Tech
The Integrated Visual Augmentation System has had problems with image resolution, Army Secretary Christine Wormuth said.
Science & Tech
Defense officials outlined plans to make the Air Force's Kessel Run a model across the department.
Policy
The Air Force's AI project moved fast. One of its lessons is the need for better acquisition policies and documentation.
Policy
The National Geospatial-Intelligence Agency wants to build workspaces that can accommodate a hybrid workforce of people and organizations with and without security clearances.