Author Archive
Lauren C. Williams
Senior Editor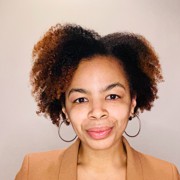 Lauren C. Williams is senior editor for Defense One. She previously covered defense technology and cybersecurity for FCW and Defense Systems. Before then, Williams has reported on several issues, including internet culture, national security, health care, politics and crime for various publications. She has a master's in journalism from the University of Maryland, College Park and a bachelor's in dietetics from the University of Delaware. She can be contacted at lwilliams@govexec.com or follow her on Twitter @lalaurenista.
Click here for previous articles by Williams.
Defense Systems
The aid is a direct request from President Rodrigo Chaves Robles.
Policy
At a House hearing, legislators took turns grilling Shou Chew about securing Americans' data on the popular video-sharing app.
Science & Tech
From generator covers to car parts, a Marine describes how additive manufacturing helps his unit get on with its mission.
---
Defense Systems
By October, Program Executive Office Command, Control, Communications-Tactical is expected to absorb network portfolios from its sister PEO for enterprise services.
Defense Systems
We talked with Lt. Col. Charlie Bahk about plans to start up at the Army's facility in Austin, Texas.
Defense Systems
Despite some complaints about the White House's new tack, industry leaders say most recognize the need for better defenses.
Defense Systems
The White House released the first-ever National Cybersecurity Strategy this week. It leaves the door open for more defined use cases for cyber operations.
Defense Systems
The Air Force's top tech leader said the AI technology, or something like it, could help "rapidly pull together information" such as figuring out who's in charge of an organization.
Threats
Biden, Trump administrations didn't account for low morale, which was "one of the main contributors" to the collapse of Afghan National Defense and Security Forces amid the U.S. military withdrawal in 2021.
Defense Systems
The goal is to expand the training into virtual and synthetic environments in the next few years.
Threats
Ben Watson, Jennifer Hlad and Lauren C. Williams
Policy
The small maritime service is contending with data and connectivity challenges as it looks to expand its presence in the Pacific.
Policy
The service is leasing three commercial Stern Landing Vessels as it waits for the Landing Ship Medium to arrive.
Jennifer Hlad and Lauren C. Williams
Threats
Recent balloon incident brought some attention to the possible threat, but not enough, says Rear Adm. Michael Studeman.
Defense Systems
"Boxes of computers" aren't so helpful aboard space-limited ships, Rear Adm. Doug Small said.
Science & Tech
Chris Cleary touts prototype tools and readies a new cyber plan.
Science & Tech
The CIO touts his Cyber Ready plan for continuous vulnerability monitoring.
Threats
Ben Watson, Jennifer Hlad and Lauren C. Williams
Defense Systems
Contractors should prepare for independent checks on their data systems, and maybe more reporting requirements as well.
Defense Systems
That might point the way to needed cultural and structural changes, the service's strategy-and-requirements leader told the Defense Innovation Board.