Author Archive
Scott Cooper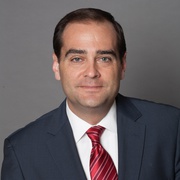 Ideas
Beyond aircraft carriers, missiles, and riflemen, the next wars will be fought with data, digital platforms, and networks.
Ideas
Unless its logistics can be improved, the jet's contributions to a major fight will be far less than Pentagon wargamers are counting on.
Ideas
After scandals, pardons, and protests, military and civilian leaders have some work to do rebuilding public trust.
Scott Cooper and Paul Lewis
---
Ideas
Tough-talking presidential candidates want a no-fly zone to save Syrians. But nothing in the historical record shows a NFZ would work this time.
Stephen Wrage and Scott Cooper