Author Archive
Stan McChrystal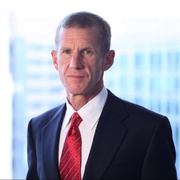 Stan McChrystal is founder of McChrystal Group. He is a retired four-star U.S. Army general, the former commander of U.S. and International Security Assistance Forces Afghanistan, or ISAF, and the former commander of Joint Special Operations Command, or JSOC. He is also the author of two bestselling books My Share of the Task and Team of Teams.
Ideas
"It was not a simple decision," says the retired Afghanistan war commander.
Stan McChrystal

, The Atlantic
Ideas
Four reasons the defense community ought to support universal access to national service.