Author Archive
Adam Mazmanian
Executive Editor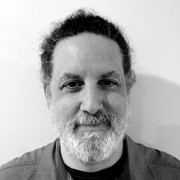 Adam Mazmanian is executive editor of FCW.

Before joining the editing team, Mazmanian was an FCW staff writer covering Congress, government-wide technology policy, health IT and the Department of Veterans Affairs. Prior to joining FCW, Mr. Mazmanian was technology correspondent for National Journal and served in a variety of editorial at B2B news service SmartBrief. Mazmanian started his career as an arts reporter and critic, and has contributed reviews and articles to the Washington Post, the Washington City Paper, Newsday, Architect magazine, and other publications. He was an editorial assistant and staff writer at the now-defunct New York Press and arts editor at the About.com online network in the 1990s, and was a regular contributor of music and film reviews to the Washington Times from 2007 to 2014.
Policy
The Justice Department opposes Booz Allen's bid to acquire a rival ahead of a five-year signals intelligence procurement.
Policy
A White House memo grants the intelligence agency new powers under the May 2021 executive order on cybersecurity.