Author Archive
Brian Resnick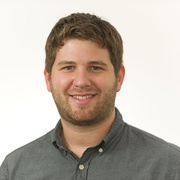 Brian Resnick is a staff correspondent at National Journal. Before joining, Brian spent a year at The Atlantic as a fellow, where he produced content and wrote for TheAtlantic.com. In addition to The Atlantic, his writing has been featured in Popular Mechanics and The News Journal, Delaware's main daily newspaper. Brian graduated cum laude from the University of Delaware in 2011 with a B.A. in psychology. In college, he served as a managing editor for the student newspaper, The Review, and received the E.A Nickerson award for excellence in journalism. He comes from Long Island, New York.
Policy
Obama and Putin both want to defeat ISIS. But their visions for how the world should look after its defeat don't match up.
Brian Resnick

, National Journal
Policy
Rejecting the deal 'defies logic,' the president said at a Wednesday news conference.
Brian Resnick and Priscilla Alvarez

, National Journal
Threats
The president's remarks come after rumors that the administration was considering sending lethal aid to the Ukrainian military.
Brian Resnick

, National Journal
---
Business
The Government Accountability Office estimates that up to 35,000 of them can eventually be identified. By Brian Resnick
Brian Resnick

, National Journal
Threats
In a sober, somewhat resigned press conference, President Obama says the U.S. can't solve every problem in the world. By Brian Resnick
Brian Resnick

, National Journal
Threats
All U.S. flights to and from Israel's Ben Gurion International Airport were cancelled after a rocket landed within a mile of the facilities on Tuesday. By Brian Resnick
Brian Resnick

, National Journal
Threats
Coordinating with European allies, President Barack Obama announced the broadest sanctions yet on Russian financial, energy and defense entities. By Brian Resnick & Ben Geman
Brian Resnick and Ben Geman

, National Journal
Science & Tech
The NSA is building a quantum computer capable of cracking even the most difficult codes as part of an $80 million research program called 'Penetrating Hard Targets.' By Brian Resnick and Marina Koren
Brian Resnick and Marina Koren

, National Journal
Business
White House advisors recommend 46 changes to how NSA collects and stores personal data. By Brian Resnick, Marina Koren and Dustin Volz
Brian Resnick, Marina Koren and Matt Berman

, National Journal
Policy
Russia offers to broker a deal to put Syria's chemical weapons 'under international control.' By Marina Koren and Brian Resnick
Brian Resnick and Marina Koren
Policy
President Obama announces four major reforms to strengthen oversight of government spying programs. By Matt Berman and Brian Resnick
Brian Resnick and Matt Berman

, National Journal
Policy
Manning's acquittal on the charge of aiding the enemy sent a strong signal to national security whistleblowers and journalists: Go ahead and leak. By Brian Resnick and Matt Berman
Brian Resnick and Matt Berman

, National Journal
Science & Tech
These drone dirigibles will be protecting D.C from missile attacks. By Brian Resnick
Brian Resnick

, National Journal
Policy
In the first term, 12 percent of top officials surveyed by National Journal had military experience. Now, that figure is 9 percent. By Brian Resnick and Brian McGill
Brian Resnick and Brian McGill

, National Journal