Author Archive
Erich Wagner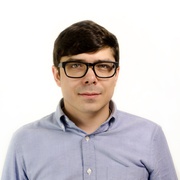 Erich Wagner is a senior correspondent covering pay, benefits, organized labor and other federal workforce issues. He joined Government Executive in the spring of 2017 after extensive experience writing about state and local issues in Maryland and Virginia, most recently as editor-in-chief of the Alexandria Times. He holds a bachelor's degree in journalism from the University of Maryland.
Policy
The lower body's GOP leaders continue to pursue deep cuts to that stand no chance across Capitol Hill or in the White House.
Policy
Here's what would happen to feds' pay and benefits if House Republicans force a shutdown on Oct. 1.
Policy
The largest proposed pay raise for federal employees since the Carter administration still falls short of the demands of some Democrats and unions.
---
Policy
Lawmakers should reject pressure to fund underperforming weapons and service contracts, AFGE officials said.
Policy
The SHOW UP Act would require federal agencies to revert to their pre-pandemic telework policies.
Threats
The Pentagon inspector general's office says it substantiated several allegations against Douglas Glenn, now CFO at the Office of Personnel Management.
Policy
Biden formalizes plan to raise federal workers' pay.
Policy
President-elect Biden has vowed to rescind on his first day a series of Trump-era directives aimed at weakening federal labor unions and politicizing the civil service, but repairing the damage could take much longer.
Policy
Just two days after the executive order, initial instructions are issued on converting career federal policy-making positions to at-will appointments.
Policy
President Trump's new directive allows thousands of federal jobs now filled through competition to be turned into at-will positions.
Threats
N95 respirators and surgical masks will be reserved for health care workers and patients, the Defense Department said in a series of memos this week.
Ideas
That's more than the Trump administration's 2020 request, which would have frozen wages, but less than the 3.1% average pay increase enacted by Congress.
Erich Wagner

, Government Business Council
Policy
The government's debt to furloughed workers has already surpassed the payroll costs related to the 2013 shutdown.
Threats
Acting DHS DepSec says recent days have seen an uptick "in response to U.S. government actions surrounding immigration."
Threats
A nearly four-fold increase has people waiting more than a year for top-secret clearance.
Policy
Democrats vow a fight for civilian pay parity.
Policy
Military personnel would see a 2.1 percent pay increase in 2018 under the proposal.
Threats
Former official: Defense Secretary James Mattis' political SES appointments are mainstream choices.