Author Archive
Mariam Baksh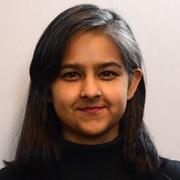 Policy
The moment of truth is here for a new hiring system that promises to address gaping cybersecurity shortages by redefining "merit."
Threats
In a joint advisory, international cybersecurity officials say failure to patch years-old vulnerabilities makes attributing cyberattacks more difficult.
Policy
The initiative will not result in mandatory measures for the private sector, but the administration hopes to signal its commitment to cybersecurity and maybe get a little help from Congress on that front.
---
Policy
The administration wants to make sure the private sector has the ability to weigh in on procurement standards in an impending executive order.
Policy
Former officials say someone needs to coordinate government entities but weighed pros and cons to the position being located within the National Security Council.
Policy
The official leading the effort said changes are necessary to improve information sharing within the federal government.
Threats
The Cybersecurity and Infrastructure Security Agency should be involved every step of the way, a former presidential adviser said.
Threats
Seven Armed Services Committee subcommittees will help oversee the vast Defense Department.
Policy
A key government contractor has already weighed in with a scathing review.
Threats
The Cyber Unified Coordination Group believes fewer than ten government agencies were compromised by the still-active intelligence operation.
Threats
One observer suggests the alert is meant more for the adversary than defenders.
Policy
If the bill passes next week and is signed into law, another amendment would codify cybersecurity roles for sector-specific agencies.
Threats
The former director of the Cybersecurity and Infrastructure Security Agency worries that his firing will hurt the recruitment of future leaders.
Threats
Familiar faces will likely have to revisit efforts around information-sharing and establishing global norms.
Threats
U.S. officials said a new indictment describing a four-year global conspiracy belies the country's recent offer to reset relations in cyberspace.
Policy
Wray's new cyber strategy, rolled out earlier this month, aims to "impose risk and consequences on cyber adversaries." 
Threats
The BeagleBoyz — tied to Pyongyang's General Reconnaissance Bureau — are thought to have stolen some $2 billion since 2015.
Policy
A draft CISA directive asks civilian agencies not to punish outsiders who probe their systems.
Science & Tech
The Defense Department is also in "an active conversation" about sustaining telework post-pandemic, according to Chief Information Officer Dana Deasy.
Science & Tech
In an interview, the Air Force's chief software officer described the potential for a profound transformation for cybersecurity.