Author Archive
Mariam Baksh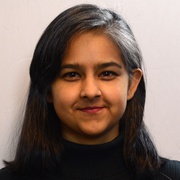 Policy
A key government contractor has already weighed in with a scathing review.
Threats
The Cyber Unified Coordination Group believes fewer than ten government agencies were compromised by the still-active intelligence operation.
Threats
One observer suggests the alert is meant more for the adversary than defenders.
---
Policy
If the bill passes next week and is signed into law, another amendment would codify cybersecurity roles for sector-specific agencies.
Threats
The former director of the Cybersecurity and Infrastructure Security Agency worries that his firing will hurt the recruitment of future leaders.
Threats
Familiar faces will likely have to revisit efforts around information-sharing and establishing global norms.
Threats
U.S. officials said a new indictment describing a four-year global conspiracy belies the country's recent offer to reset relations in cyberspace.
Policy
Wray's new cyber strategy, rolled out earlier this month, aims to "impose risk and consequences on cyber adversaries." 
Threats
The BeagleBoyz — tied to Pyongyang's General Reconnaissance Bureau — are thought to have stolen some $2 billion since 2015.
Policy
A draft CISA directive asks civilian agencies not to punish outsiders who probe their systems.
Science & Tech
The Defense Department is also in "an active conversation" about sustaining telework post-pandemic, according to Chief Information Officer Dana Deasy.
Science & Tech
In an interview, the Air Force's chief software officer described the potential for a profound transformation for cybersecurity.
Threats
As the government works to deploy next generation networking technology, policy discussions highlight rifts between agency stakeholders.
Threats
"It is completely unacceptable that the Russian Intelligence Services are targeting those working to combat the coronavirus pandemic," a British official said.
Science & Tech
Armed Services Chairman Rep. Adam Smith is asking GAO to report on compliance, as companies ask for more time.
Science & Tech
The bill would also allow the government to give "derogatory information" about individual contractors to their companies.
Science & Tech
Products, and the way the NSA regards them, are changing quickly
Science & Tech
A pilot program allows select firms to get third-party help in securing their websites.
Threats
The agency also cautioned against dangerous suggestions—such as ingesting bleach—as cures for the disease.
Science & Tech
The crypto agency has a list of questions for federal employees and contractors to ask as they choose a collaboration tool.