Author Archive
Sam J. Tangredi
Director of the Institute for Future Warfare Studies, US Naval War College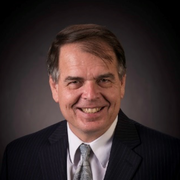 A national security professional for over 35 years, both on active duty and in academia, Dr. Sam J. Tangredi is the Leidos Chair of Future Warfare Studies at the U.S. Naval War College. He has two forthcoming books, "AI at War: How Big Data, Artificial Intelligence and Machine Learning Are Changing Naval Warfare" (co-editor; Naval Institute Press) and "Bottom Dead Center: Dealing with Our De-Globalized Future."
Ideas
Sending foreign troops to defend so-far-uncontested territory is the only way to preserve a free Ukraine and prevent Putin's next attack.
Ideas
Fleet-force planning has been seized by a Joint Staff and Defense Secretary who put budget-slicing before strategy.
Ideas
Tesla's astronomic rise portends a crash that will add heft to the forces of deglobalization.
---
Ideas
The kerfuffle over a U.S. diplomat's words underscores a strange apathy toward a treaty-breaching weapon.
Ideas
Singer's call to focus on right-wing extremists is dangerous to a profession that needs to remain above partisan politics.