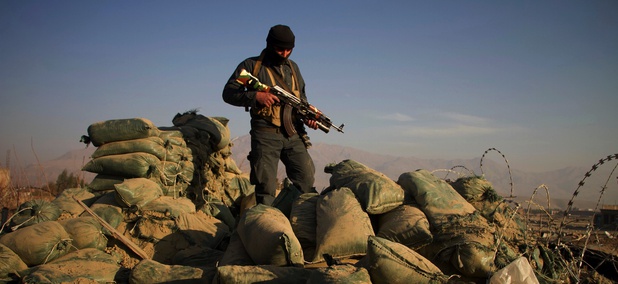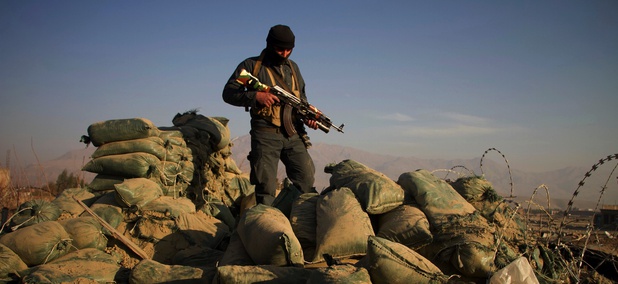 , Council on Foreign Relations
A devastating incident in Afghanistan shows the perils of relying on Special Operations alone to fight the nation's battles.
'Our goal was to deter a war,' said CENTCOM's Gen. McKenzie of the past few months, en route to the region for his first visit under the new administration.
Trump's designee returned 19 years after serving here, this time to oversee a controversial order to rush troops out before Joe Biden is sworn in.
The Joint Chiefs chairman's meeting comes at a profound moment of uncertainty for the U.S.-brokered talks on Afghanistan.
The leader of the transatlantic alliance talks about the coming Biden era, China, and big choices ahead.
"We are faced with a very hard and difficult dilemma," NATO Secretary General Jens Stoltenberg said in an exclusive interview.
But years of military stalemate make negotiating with the Taliban the only option, Gen. Mark Milley says.
The departing president neither embraced nor fully repudiated America's mission.
Why leaving a residual force in Afghanistan may be the only way to both end and win the war.
Majority Leader McConnell leads chorus of bipartisan, shocked opposition to the 11th hour order read by Acting Defense Secretary Miller.
The nuts and bolts may shift, but the approach is likely to stay the same.
They won't be home for Christmas. Trump's national security advisor says the president was only expressing a "desire" with that tweet.
U.S. national security interests do not depend on the outcome of the peace talks. It's time to come home.
The bewildering message came just hours after his national security advisor said the United States would draw down to 2,500 by 2021.
The revelation further undermines the president's assertion that he has stood firmly between the Pentagon and war.
The announcement makes public plans that have been in the works for months.
The court prosecutes genocide, torture and grave wartime abuses worldwide. Trump's executive order imposes on its lawyers and judges the kind of sanctions usually used on foreign terrorists.
"Never before has an American president played such a subservient role to a Russian leader," the Democratic candidate said.
"It's already planned," the president said in an interview with Axios.
The military's first report on ex gratia payments reveals a dangerous stinginess.