Author Archive
Lauren C. Williams
Senior Editor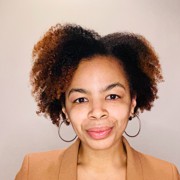 Lauren C. Williams is senior editor for Defense One. She previously covered defense technology and cybersecurity for FCW and Defense Systems. Before then, Williams has reported on several issues, including internet culture, national security, health care, politics and crime for various publications. She has a master's in journalism from the University of Maryland, College Park and a bachelor's in dietetics from the University of Delaware. She can be contacted at lwilliams@govexec.com or follow her on Twitter @lalaurenista.
Click here for previous articles by Williams.
Business
Audrey Decker and Lauren C. Williams
Defense Systems
Anything that needs new money to start or scale could see delays—including the Air Force's quest to develop robot wingmen.
Defense Systems
The mapping agency is trying to keep tabs on 70,000 events per second.
---
Defense Systems
Hazy visions of data flowing seamlessly around the battlefield won't get the job done, says the Air Force general for C2 systems.
Business
Lauren C. Williams and Audrey Decker
Defense Systems
The 350th Spectrum Warfare Wing is working with universities to recruit young talent for now—and maybe later.
Business
Audrey Decker and Lauren C. Williams
Defense Systems
The Army successfully tested zero trust in a classified environment during a multinational military exercise.
Ideas
In this episode, we review several things we learned at the Air & Space Forces Association's biggest annual event.
Ben Watson, Audrey Decker, Lauren C. Williams and Marcus Weisgerber
Defense Systems
Customs and Border Protection will spend $99 million on technologies to make it easier to communicate where there's no signal.
Defense Systems
Protecting them is a primary concern for Space Operations Command, says its vice commander.
Defense Systems
In early 2024, the service plans to launch cloud-based command and control technologies in three undisclosed locations.
Defense Systems
The service's principal cyber advisor got candid about data struggles as it looks to adopt AI in operational plans.
Defense Systems
The plan is to build on existing test programs, like smart warehouses, while exploring new territory.
Defense Systems
Outgoing chief Gen. Paul Nakasone looks back, forward, and pushes for Sec. 702 authority.
Science & Tech
'DIU 3.0,' now under SecDef review, aims to embed teams in the combatant commands.
Defense Systems
Pentagon buyers are looking for control systems that are reliable, easy to use, and simple to update.
Defense Systems
Rear Adm. Kurt Rothenhaus said making contracting easier is a top priority.
Defense Systems
Civilian cyber workers are the main challenge, as it's harder for DOD to attract and keep them.
Policy
The number of unfilled positions has risen to about 300.