Author Archive
Paul Scharre
VP & Director of Studies, CNAS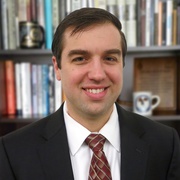 Ideas
The greatest risk the United States and European countries face right now is mission creep from their own desire to do more.
Ideas
The defense secretary's claim that the two decades of countering violent extremism left the U.S. under-prepared for a near-peer fight doesn't hold water.
Ideas
To succeed in a long-term competition with China, the Department needs a transparent process to set spending priorities — not conflicting guidance and a shifting range of interests.
Paul Scharre and Ainikki Riikonen
---
Ideas
Five suggestions to reduce injury and increase combat efficiency.
Ideas
Satellites are only getting harder to defend. The Pentagon needs to find a better way to do its C4ISR and precision-navigation-timing missions.
Ideas
After four years of nearly fruitless debate, nations are gathering once more to talk AI and autonomous weapons.
Ideas
So far, U.S. Air Force leaders have said only that it will eventually be able to fly without crew.
Kelley Sayler and Paul Scharre
Ideas
The United States must work with what partners it has available in Iraq, not fictitious ones it might prefer.
Ideas
As militaries contemplate autonomous weapons technology, they must anticipate and plan for its consequences.
Paul Scharre and Michael Horowitz
Ideas
Aircraft carriers need better protection, so let's restart the UCLASS program from scratch. By Paul Scharre and Shawn Brimley
Paul Scharre and Shawn Brimley
Ideas
The threat from terrorism is changing in ways that make intelligence collection all the more important. By Paul Scharre
Ideas
The U.S. must prepare now for a world of widely proliferated military robotics. By Shawn Brimley and Paul Scharre
Shawn Brimley and Paul Scharre