Author Archive
Katie Bo Williams
Senior National Security Correspondent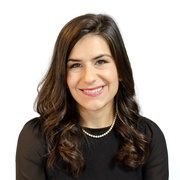 Katie Bo Williams is the senior national security correspondent for Defense One, where she writes about defense, counterterror, NATO, nukes, and more. She previously covered intelligence and cybersecurity for The Hill, including in-depth reporting on the Russia investigations and military detention issues. Before her journalism career, Katie Bo worked in thoroughbred horse racing, helping breed, sell, and prepare the next generation of Kentucky Derby winners. She is a graduate of the University of Virginia. A native of Goochland County, Virginia, she now lives in D.C. and can usually be found haunting one of the various bookstores on Capitol Hill.
Threats
Trump has claimed without evidence that the explosion might have been an "attack."
Threats
The president said "some of our great generals" told him that the blast was "a bomb of some kind."
Policy
"It's already planned," the president said in an interview with Axios.
---
Policy
A legal loophole may allow Tata to take the top job without Senate confirmation at all.
Policy
After Islamophobic remarks, Trump's controversial pick to be Defense Department's policy chief is in troubled waters.
Threats
The Pentagon says this is about Russia. Trump says it's about Germany.
Threats
Kevin Baron, Ben Watson and Katie Bo Williams
Policy
Officer on the scene saw spent tear gas canisters, contradicting key details of Attorney General Barr's account of the controversial night.
Policy
In the fourth major China policy speech by administration leaders in the past month, Pompeo says the US can't go back to the era of engagement.
Policy
Attorney General Barr said Operation Legend would be different than last week's crackdown on protesters in Oregon.
Policy
Heavy-handed tactics by the DHS in Portland, where protests have gripped the city for almost two months, have drawn intense scrutiny in Washington.
Threats
With traditional U.S. deployments still under review, the defense secretary announced he hopes to visit China by year's end.
Threats
Four House lawmakers are demanding an all-member briefing from the FBI.
Threats
Ben Watson, Bradley Peniston and Katie Bo Williams
Policy
Congress historically has tried to force presidents to bring troops home. But in the last three years, lawmakers have repeatedly tried to make laws to do the opposite.
Policy
"Those generals fought for the institution of slavery," Gen. Mark Milley told a House hearing.
Policy
Among the potential friction points eyed were Army National Guard units with nicknames honoring Confederate leaders.
Threats
Moscow's strategic calculus is much harder to parse.
Policy
Democrats suspect the White House is trying to paint the assessment as less solid than it is.
Policy
Part 2: The candidate's surrogates are outlining a plan to beat China's leaders, not change them.