Author Archive
Katie Bo Williams
Senior National Security Correspondent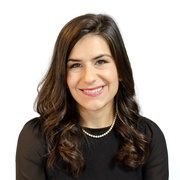 Katie Bo Williams is the senior national security correspondent for Defense One, where she writes about defense, counterterror, NATO, nukes, and more. She previously covered intelligence and cybersecurity for The Hill, including in-depth reporting on the Russia investigations and military detention issues. Before her journalism career, Katie Bo worked in thoroughbred horse racing, helping breed, sell, and prepare the next generation of Kentucky Derby winners. She is a graduate of the University of Virginia. A native of Goochland County, Virginia, she now lives in D.C. and can usually be found haunting one of the various bookstores on Capitol Hill.
Exclusive
Threats
"We will use the minimum force required to protect ourselves," said Maj. Gen. William Walker, in an exclusive interview.
Policy
"President-elect Biden will become our 46th Commander in Chief."
Policy
The immediate damage of the Turkish invasion has been repaired, Bill Roebuck says, but warns ISIS could reemerge without more U.S. assistance.
---
Policy
The House Speaker's public revelation of the call may have been intended to pressure members of Trump's cabinet to invoke the 25th Amendment.
Policy
Two Senate committees add an inquest to the House inquiry announced on Thursday.
Threats
Tear gas in the Rotunda after Trump-incited insurrectionists overwhelm Capitol Police, disrupt election certification.
Bradley Peniston and Katie Bo Williams
Threats
About 350 troops will help with crowd control — seven months after a fraught deployment in June.
Policy
An end to the "dual hat" arrangement has been debated for years — but the timing raises questions. The plan requires Milley's certification to move ahead.
Threats
The Joint Chiefs chairman's meeting comes at a profound moment of uncertainty for the U.S.-brokered talks on Afghanistan.
Exclusive
Policy
Some officials familiar with the review see it as an effort to cut vital DOD support to the agency.
Exclusive
Policy
Critics say the bulked-up fleet plan would cut dangerously into Army, Air Force budgets — if Congress and the Biden administration followed it.
Marcus Weisgerber and Katie Bo Williams
Policy
His confirmation would be historic. But for whom?
Policy
But years of military stalemate make negotiating with the Taliban the only option, Gen. Mark Milley says.
Exclusive
Policy
Some of the numbers are "fabricated," says one official. But they shed light on GOP lines of attack awaiting Biden.
Marcus Weisgerber and Katie Bo Williams
Policy
The pick may telegraph whether the GOP intends a cooperative or combative approach to the Biden administration.
Threats
Majority Leader McConnell leads chorus of bipartisan, shocked opposition to the 11th hour order read by Acting Defense Secretary Miller.
Threats
'We were always playing shell games,' says Amb. Jim Jeffrey, who also gives advice to President-elect Biden.
Policy
Anthony Tata moves up one grade level — with some limits attached.
Marcus Weisgerber and Katie Bo Williams
Policy
Trump has lost reelection after a vitriolic, misinformation-laden presidency, networks project. President declines to concede as vote count continues.