Author Archive
Patrick Tucker
Technology Editor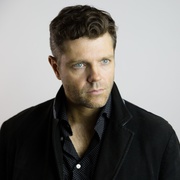 Policy
DOD's biggest challenge is overcoming the "mindset of the Cold War"
Threats
Defense Department "absolutely" concerned about domestic terrorism next week but feels bureaucratic issues that delayed national guard are resolved.
Science & Tech
With one week left on the job, Secretary Barrett picked Huntsville. The decision, however, is not final.
Patrick Tucker and Marcus Weisgerber
---
Threats
There are various reasons why. But studies suggest it's still worth the effort.
Science & Tech
Growing threats to U.S. space assets require more intelligence collaboration, senior official says.
Threats
As allies lamented the "disgraceful" scene, adversaries used Wednesday's riot to attack U.S. democracy.
Threats
A lack of coordination among authorities was evident and will make securing the seat of legislature harder.
Science & Tech
Even the people who once knew how to fix them are "not alive anymore," Richard says.
Policy
After passing on Flournoy, Biden taps Kathleen Hicks and Colin Kahl to be Austin's deputy defense secretary and undersecretary for policy.
Patrick Tucker and Marcus Weisgerber
Science & Tech
The shift from countering terrorists to Russia is also bringing cutting-edge fighter-jet simulators.
Threats
Trump's designee returned 19 years after serving here, this time to oversee a controversial order to rush troops out before Joe Biden is sworn in.
Science & Tech
As the government scrambles to understand the widening compromise, legislation to shore up the nation's cyber defenses sits unsigned on the President's desk.
Science & Tech
Officials tout ARTUµ algorithm as a step toward a "new era of warfare."
Science & Tech
Guardsman will divvy up some vaccine batches, backfill medical staff in nursing homes and prisons.
Science & Tech
Old ways and means are quickly becoming obsolete — but spectrum issues remain everyone's second job.
Science & Tech
DOD has picked 16 sites for a "controlled pilot" COVID vaccination program.
Science & Tech
Google and other companies are helping design a smarter, cheaper way to produce aviators.
Science & Tech
Artificial intelligence and machine learning tools aren't just for big hot wars, but also for places where the battle lines aren't clear.
Science & Tech
Small interconnected panels mimic the color and temperature of their environment, similar to an octopus
Science & Tech
Information collected as we go about our daily lives can be weaponized into influence operations that are harder to detect.