Author Archive
Patrick Tucker
Technology Editor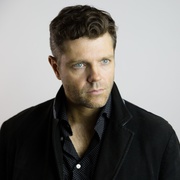 Science & Tech
A major wins an innovation award by proposing to bring hotel-style booking to training ranges.
Science & Tech
The field is so new that it needs experts from many fields to learn to work together.
Policy
The nuts and bolts may shift, but the approach is likely to stay the same.
Patrick Tucker and Katie Bo Williams
---
Threats
Voting systems remain secure but Russia and Iran have obtained voter data, warn DNI Ratcliffe and FBI Director Wray.
Threats
The chief of the U.S. intelligence community appeared to pre-judge the conclusions of an active FBI investigation.
Science & Tech
A Trump-tied newspaper floats dubious accusations. Will others bite?
Policy
Disagreement leaves fate of last remaining strategic arms pact in doubt.
Policy
The fleet may need fewer large aircraft carriers but more ships that can carry aircraft.
Threats
Pyongyang's new missile boosts the chance of conflict, even if it doesn't work.
Science & Tech
The "at-scale" tests could change defense networks, training, and logistics — and how Americans use the Internet.
Science & Tech
Instead of lifting heavier satellites into space, new technologies might expand their abilities on orbit.
Policy
The penalties target individuals involved in election manipulation.
Science & Tech
Air Force, U.S. Special Operations Command fund year-long effort to train a neural net to rank credibility and sort news from misinformation.
Science & Tech
It's part of the service's shift from counterinsurgency to near-peer fights, but some observers are concerned.
Science & Tech
Four years after DARPA sought a better way to bring medicine to the battlefield, the technology may assuage broader concerns about foreign supply chains.
Science & Tech
Breakthroughs in fluid dynamics are revealing new clues about how odd hours affect the removal of toxins in the brain.
Science & Tech
Big steps reveal plenty about the bigger ones to come — including the need for battlefield coders.
Science & Tech
Some 400 troops are testing the devices, trained on nearly a quarter million cases to detect COVID and a whole lot more.
Science & Tech
The deal doesn't really address data or privacy concerns. It does help regimes attack U.S. companies.
Science & Tech
US INDOPACOM and the Air Force are testing new networked warfare solutions in the region right now.