Author Archive
Patrick Tucker
Technology Editor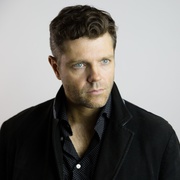 Science & Tech
Officials just launched a public challenge to help create the artificial intelligence needed to turn the planet's magnetic fields into readable maps.
Science & Tech
The EU singled out perpetrators that attacked British hospitals, Ukranian infrastructure, and the Pyeongchang Olympics.
Science & Tech
Lawmakers don't like them, but what they bring to the competition with China may be too valuable to break up.
---
Science & Tech
An independent study of the list found China uses its favored companies to wipe out competition and spread economic influence.
Policy
US says changes needed to compete with China, but critics say it may only alienate allies.
Patrick Tucker and Marcus Weisgerber
Science & Tech
Over the last five years, AI has grown considerably, as has public concern about its use, particularly for national security purposes.
Science & Tech
It's the latest Russian weapon being developed to attack American spacecraft, Space Force leader says.
Policy
The first Arctic strategy of the Space Force era declares the region vital for US satellites and nuclear missile defenses — and in need of a lot of foreign help.
Policy
"This is well outside the bounds of what the intent is of the federal protective services mission."
Science & Tech
The Kremlin's cyber attack on the UK, U.S., and Canada suggests their coronavirus vaccine — and a key Putin promise — is far from reality.
Science & Tech
We treat direct messages on Twitter as private conversations. Last night's hack shows that isn't the case.
Science & Tech
The service is trying to build a communications network that's big enough to include coalition partners but small enough to fit on a truck and drive off to war.
Science & Tech
Officials say at least one vaccine candidate will soon move to Phase III trials.
Science & Tech
The new head of defense research and engineering comes from the White House with a relatively light resume.
Science & Tech
A proposed new office would help private entities and the government respond together to major hacks.
Science & Tech
There's a growing bipartisan appetite to block and ban China from buying U.S. tech. But actually enforcing blockades requires work.
Threats
A terror group affiliated with the Islamic State has been stepping up tactics and claiming bigger targets.
Science & Tech
Part 3: While Trump chooses go-it-alone, Biden wants allies and partners "at the forefront" of U.S. foreign policy. But his options to renew old agreements are limited.
Threats
A series of constitutional amendments will cement Putin's hold on power, change Russian life, and give the West fewer options for dealing with him.
Science & Tech
The team's scientists are charting how advances in various fields will unlock more advances, out to 2050.