Author Archive
Sam Skove
Staff Writer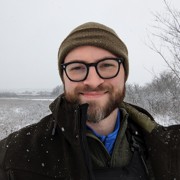 Sam Skove is a staff reporter at Defense One, where he writes about the Army. He previously worked in Ukraine covering the Russia-Ukraine war for The Daily Beast, Radio Liberty, and The New Republic, among other publications. He holds a bachelor's degree from Oberlin College and a master's degree from Georgetown's Security Studies Program.
Policy
Some $1.45 billion will be spent to better produce artillery rounds, over a million of which have been sent to Ukraine.
Policy
Service has $1.93 billion worth of priority items not included in its official budget request.
Threats
Ben Watson, Jennifer Hlad and Sam Skove
---
Threats
Units scramble for solutions as Russia learns to locate and jam the vital comsat links.
Threats
Mine-clearing and bridging equipment are of particular use in assaulting dug-in forces.
Threats
ISIS-K will be able to launch attacks abroad in less than six months, Gen. Kurilla told lawmakers.
Threats
The MQ-9 UAV sank so deep into the Black Sea that it's difficult to recover, the Joint Chiefs chairman added.
Threats
The MQ-9 crashed after an Su-27 dumped fuel on it and then struck its propellor, U.S. officials said.
Policy
Army wants more spending on hypersonic weapons and plans large buys of anti-aircraft weapons as it gears up to counter China.
Policy
The service released its new ads several months ahead of schedule to meet the "the most challenging recruitment environment in years," Sec. Wormuth said.
Threats
The U.S. has enough raw materials, but the heavy equipment used to make artillery shells aren't easy to buy.
Threats
U.S. logisticians beat the clock to supply equipment for a snap deployment, but soldiers reported maintenance issues with vehicles and missing equipment.
Science & Tech
Portable sat-comm gear feeds drone video to artillery batteries—and more.