Author Archive
Aaron Boyd
Senior Editor, Nextgov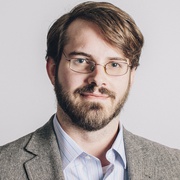 Aaron Boyd is an award-winning journalist currently serving as senior editor for technology and events at Nextgov. He primarily covers federal government IT contracting and cybersecurity issues affecting both civilian and defense agencies. As a lifelong nerd and policy wonk, he feels right at home covering the intersection of technology and policy in the nation's capital.
Science & Tech
The Army plans to issue a call later this month through its Small Business Innovation Research program.
Threats
The AF Research Lab is looking for ways to deal with the rising ocean of surveillance video and other sensor data.
Business
The decision follows a months-long legal challenge filed by Amazon Web Services.
Frank R. Konkel and Aaron Boyd
---
Science & Tech
"TSA Administrator's Intent 2.0," released on Tuesday, updates the 2018 version.
Threats
The Homeland Security Department will begin tracking all personnel—federal employees and contractors, with or without a security clearance—in the hunt for insider threats.
Science & Tech
A new report details the workings, rules, and privacy implications of Immigration and Customs Enforcement's 3rd-party facial recognition system.
Science & Tech
The programming group that makes tools for the Air Force's developers is now posting about 10 upgrades per day.
Science & Tech
That's the goal of a five-year task order from the Joint Artificial Intelligence Center to Booz Allen Hamilton.
Science & Tech
On Monday, the service issued a request for project proposals through the Medical Technology Enterprise Consortium "to develop a wearable diagnostic capability."
Threats
The Walter Reed Army Institute of Research has sent an urgent request for COVID-19 modeling and prediction analyses services.
Science & Tech
A new contract will focus on the teaming aspect of artificial intelligence in warfare by analyzing how humans and machines think when working together.
Policy
Other countries have been using various forms of location- and proximity-tracing to slow the spread of the disease, with widely varying levels of privacy protections.
Science & Tech
Homeland Security is looking for tech that can help border agents spot illegal watercraft — and decide what to do about them.
Threats
About 200,000 people are waiting for background investigations, which lawmakers called a welcome, "sustainable" level.
Science & Tech
The military's newest branch invites industry to bring solutions on March 4. Officials want to move quickly if they see something they like.
Science & Tech
After criticism from Congress and privacy advocates, the border security agency says it will pull back a proposed rule change.
Science & Tech
A proposed rule change would no longer allow citizens and green card holders to opt out of Customs and Border Protection's biometrics program.
Science & Tech
The service hired digital consultant Colt Whittall to improve the digital tools that airmen use to fix things and fight.
Science & Tech
The manufacturer says its Titan system hijacks incoming drones' control signals, then tells them to land or return to base.
Science & Tech
Planck Aerosystems gets funding to try its small rotorcraft in operational environments over the next three to six months.