Author Archive
David Frum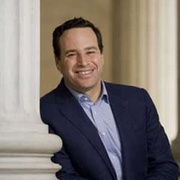 David Frum is a senior editor at the Atlantic
Ideas
The United States is on trajectory to suffer more sickness, more dying, and more economic harm from this virus than any other comparably developed country.
Ideas
The president withdrew from a flawed deal with Iran, but had no realistic alternative. With that choice comes responsibility for what ensued.
Ideas
The national-security professionals who have left this administration owe the American people the truth about the president.
---
Ideas
The United States is not the only nation to suffer from white supremacism, but in America, it has proved uniquely deadly.
Ideas
Read our report, says the special counsel: the evidence does not exonerate the president.
Ideas
It would mean repeating a mistake, only on a much bigger scale: without allies, without justification, and without any plan at all.
Ideas
They fall into the broad buckets of legal, legislative, political, and constitutional issues.
Ideas
Mattis is telling you that the president lacks respect for allies and a clear-eyed view of malign actors and strategic competitors.
Ideas
The country can no longer afford to wait to ascertain why President Trump has subordinated himself to Putin—it must deal with the fact that he has.
Ideas
In a new book, Timothy Snyder explains how Russia revolutionized information warfare—and presages its consequences for democracies in Europe and the United States.
Policy
Through the G7 summit, the brittle pretense of unity held together. Then came the tweets.
Ideas
The president's unpredictability once worked to his advantage—but now, it is producing a mounting list of foreign-policy failures.
Ideas
The specific timing of the move—following the secretary of state's split from the president to condemn a Russian attack in the U.K.—raises questions about its motive.
Ideas
As previewed by H.R. McMaster, the new NSS contrasts strikingly to the visions of other recent presidents.
Policy
When the president's opponents violate norms to undermine him, they do lasting damage to American security.
Ideas
In an op-ed, the Trump administration's 'adults in the room' portray America as selfish, isolated, brutish, domineering, and driven by immediate appetites rather than ideals or even longer-term interests.
Ideas
If bureaucrats restrict the information they share with political leaders, the damage could prove deep and lasting.
Ideas
The administration's flip-flopping on North Korea is only the latest incident to raise this question.
Ideas
The attack raises a series of questions about the president's approach to America's political processes and institutions.
Policy
It's up to them whether a truly independent investigation occurs.